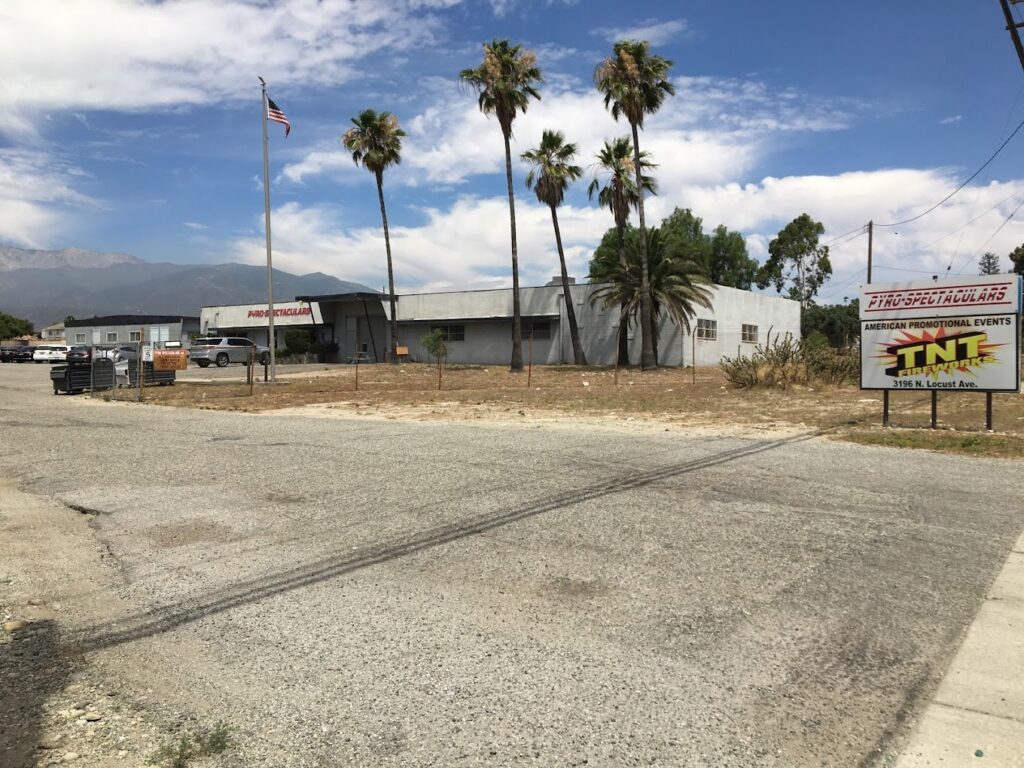 One of our California locations, where we create the world's most exciting fireworks shows
We love what we do. It's our passion and an integral part of our family history. We define the Pyro Way as providing the highest possible level of service to our customers, utilizing the finest resources available for fireworks and pyrotechnic displays, maintaining the industry's most stringent safety protocols, and ensuring that it is cost-effective for our customers. When you put it all together, what it means is that we provide the world's best and most exciting fireworks shows, allowing us to share our passion and joy with the world.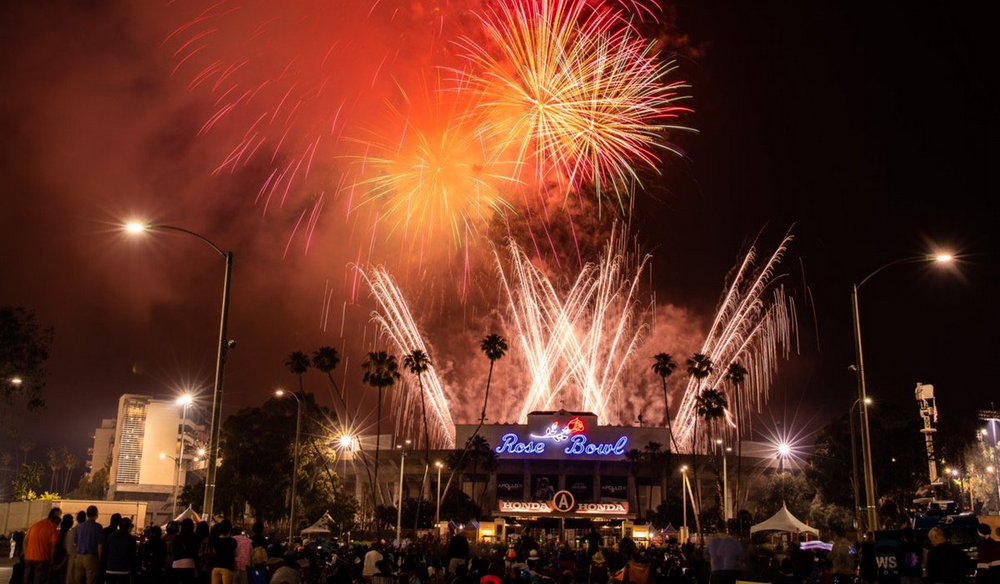 Pyro Spectacular's Resources
Facilities
We operate throughout the world with offices and facilities based in California. Our principal California facilities are located in Rialto, San Diego, Rocklin, March Air Force Base, Madera, Half Moon Bay, and McClellan. We also maintain facilities in New Jersey, New York, Massachusetts, Hawaii, and Texas.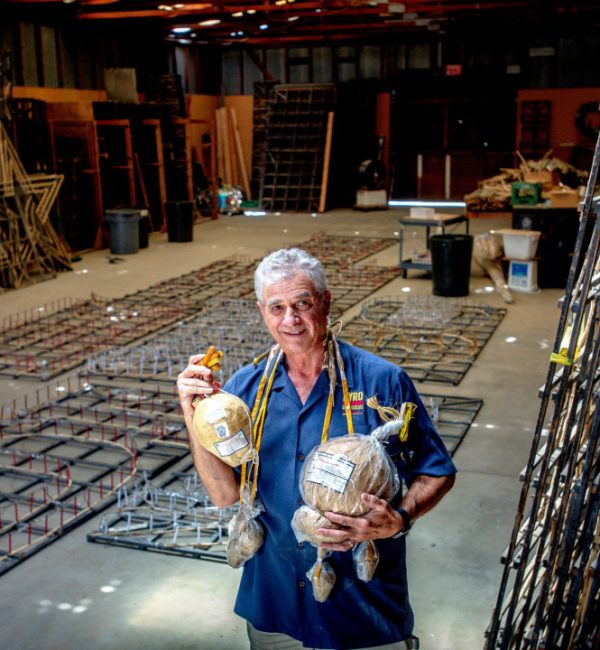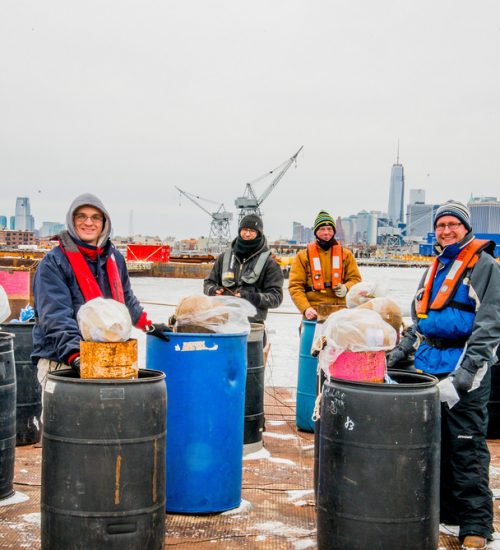 People
We boast the largest roster of seasoned pyrotechnic professionals on the West Coast. Our 75-plus employees bring an aggregate of over 1,000 years of experience to each and every show. Our professional pyrotechnic teams are known for their passion, pride, and professionalism.
Sales & Customer Service
Every Pyro Spectaculars by Souza production has a show producer and customer sales representative assigned to assure that proper coordination is maintained with all fire and regulatory agencies. This team also works with the customer to ensure that the show is fully customized to their desired effect.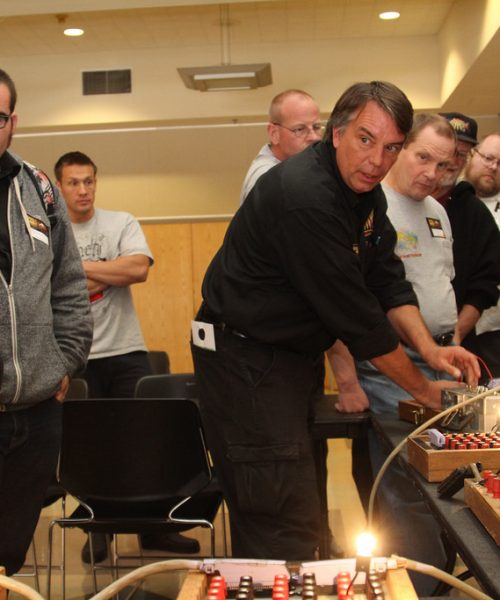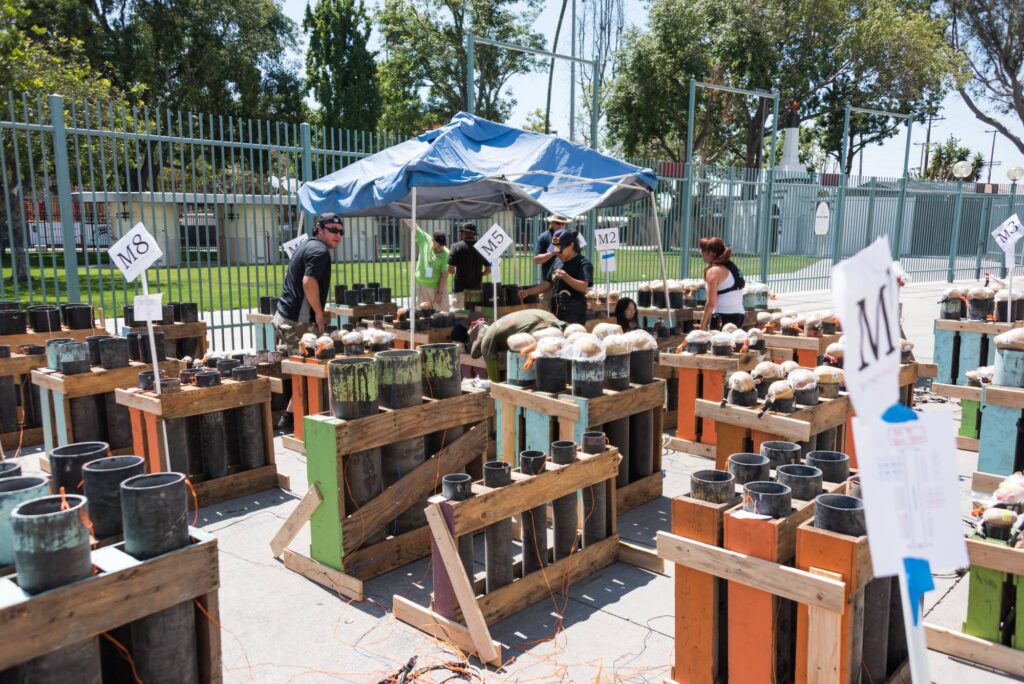 Licensed Operators & Crew
Through our unique Pyrotechnic Passport™ program, we develop and maintain a roster of over 1,000 operators and crew members, many of which have decades of experience working with us. We have a full-time Operator Support Department, which works with all of our drivers, operators, and crew make sure that they are there on-time, ready to work, and have all the resources needed to efficiently set-up, install, rig, and fire the show.
Training
Working with the California State Fire Marshal's office, we have developed a curriculum of instruction that meets or exceeds all applicable laws. Our training includes not only licensed pyrotechnic operators, but also Hazmat driver training. We conduct regular in-class and hands-on seminars with stringent class requirements, designated as Pyro University 101™, Pyro University 201™, and Pyro University 301™.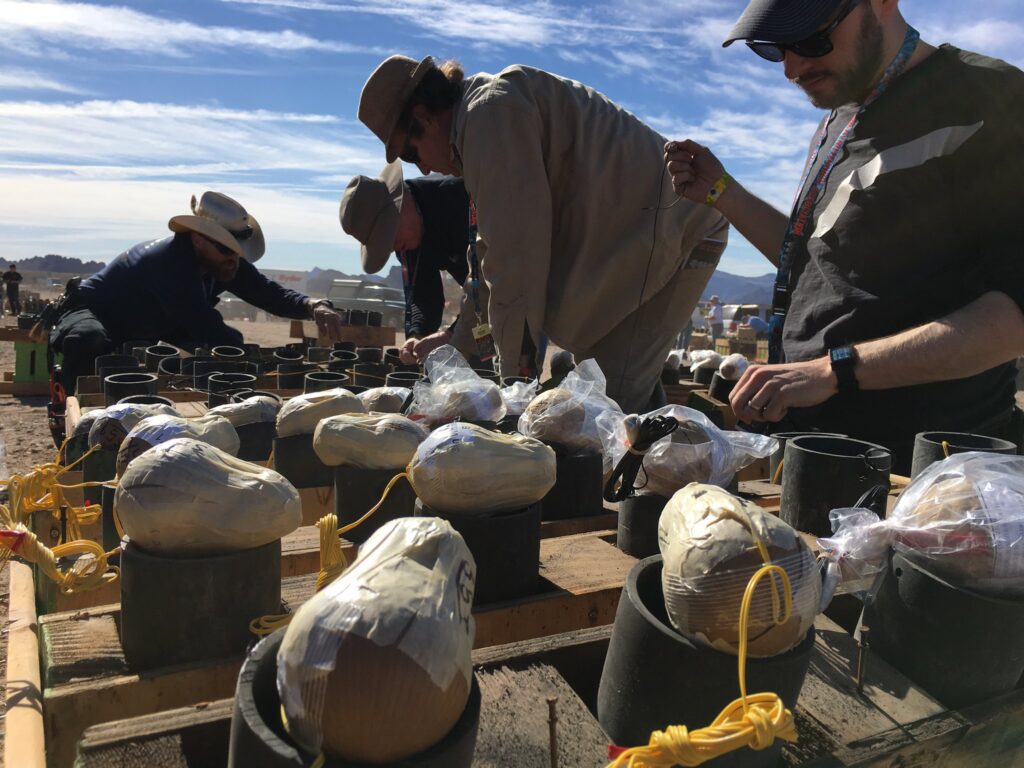 We work hard to ensure safety by training the next generation of pyro operators
Products & Worldwide Resources
Like every aspect of our work, we take our selection of pyrotechnic products and devices very seriously. Through our international connections, we have unique access to the latest, most innovative, and finest products being created today. 

Our regular factory inspections and product demonstrations take us to thirteen countries around the world. Every shell and effect is hand-selected by a member of the Souza family. As show producers, we are unrelenting in our pursuit of the best products, and never confuse quantity with quality.
We've been producing shows across the globe for decades. Through the process of purchasing fireworks and producing shows, we found that some of the effects we desired simply didn't exist. In order to make sure that we had the perfect fireworks for every event, we started Sousa Brand fireworks. These fireworks are customized to our exact specifications, creating effects that can't be replicated by any other company in the world.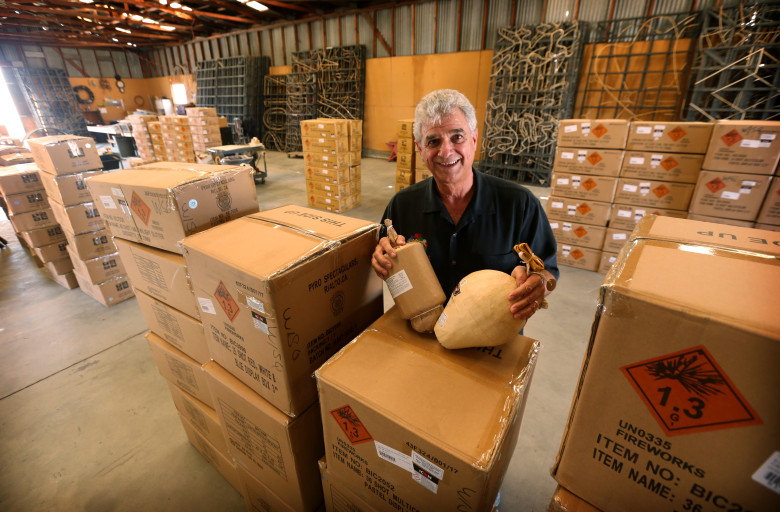 Our inventory of customized fireworks is unparalleled
HD Fireworks are another first for the fireworks industry created by Pyro Spectaculars by Souza. Using some of the same shells and effects found in our traditional shows, these productions are designed with the wide-screen camera in mind and are perfect for broadcast situations. We utilize these highly customized fireworks to paint the sky both vertically and horizontally.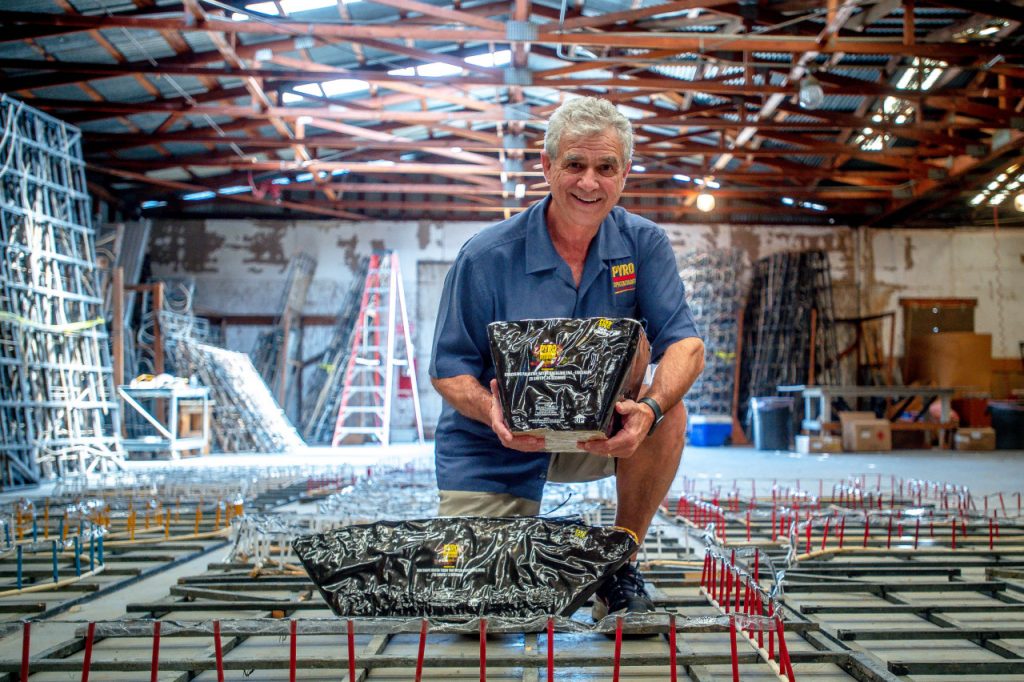 State of the Art Firing Equipment
Pyro Spectaculars by Souza has pioneered the use of ever-increasingly sophisticated firing systems. With failsafe technology, we regularly create safer, more precise, and more synchronized shows.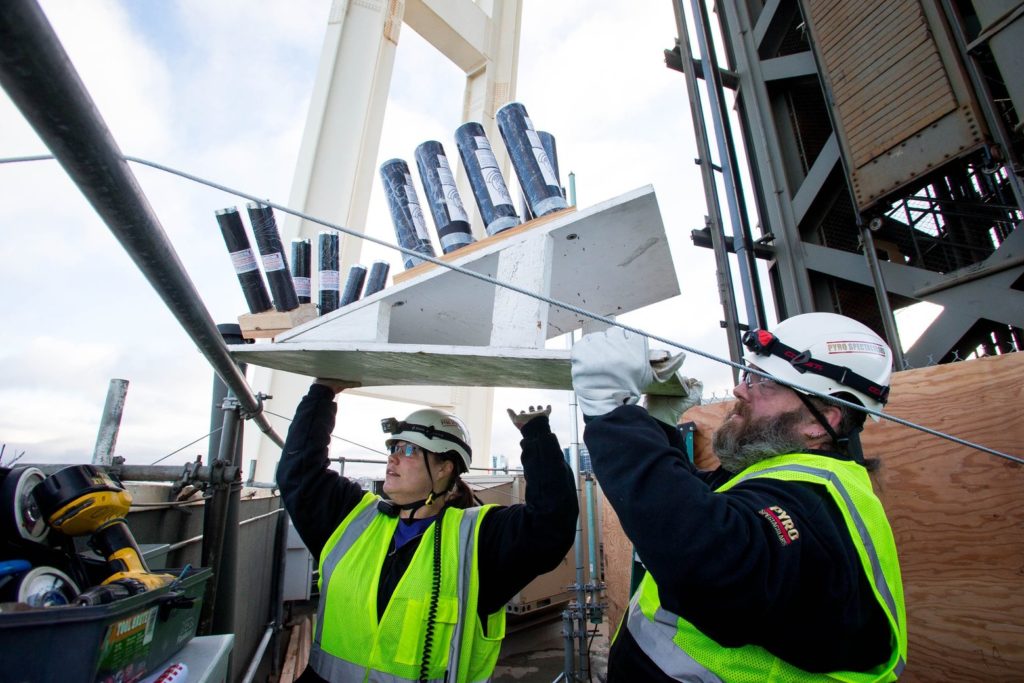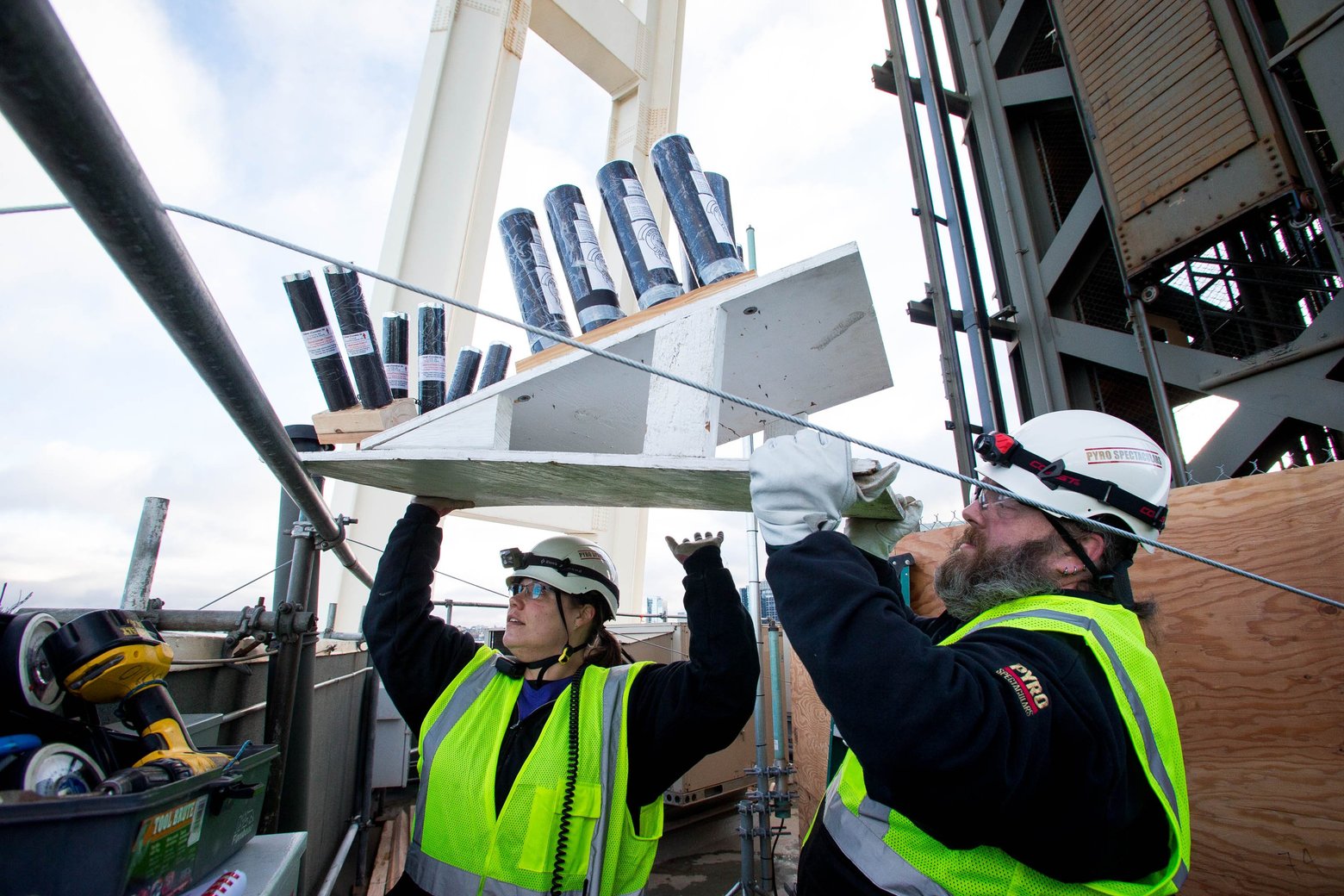 Safety isn't simply an afterthought, it's our primary concern
Having received commendations from local, state, and federal agencies, we are proud of our safety record. When surveying a site, creating a show, clearing a fall-out zone, transporting fireworks, and setting up and firing a show, safety our first consideration.
Full-service Pyrotechnic Production Company
We don't sell fireworks. We are full-service fireworks display company providing a variety of effects for all types of events—indoors and outdoors—theatrical and stage. Our extensive experience, performance achievements, safety standards, and reliability are a testimony to the thousands of satisfied Pyro Spectaculars customers.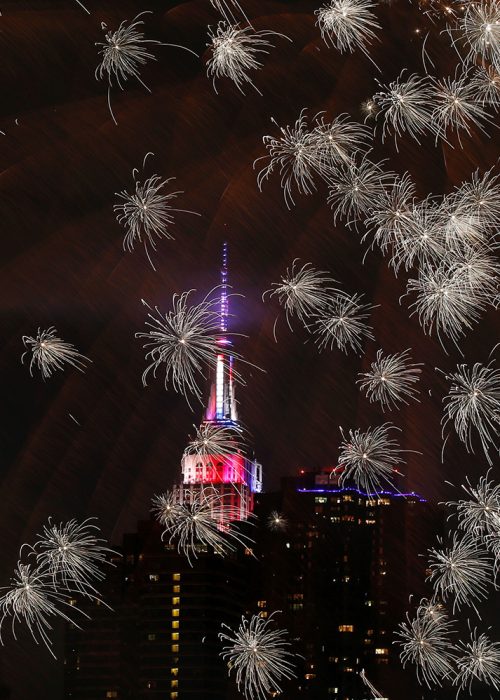 Commitment to Working Closely with Fire Services & Sponsors
Having received commendations from local, state, and federal agencies, we are proud of our safety record. When surveying a site, creating a show, clearing a fall-out zone, transporting fireworks, and setting up and firing a show, safety our first consideration.