New Year's Eve Spectaculars
Ring in the New Year With A Bang!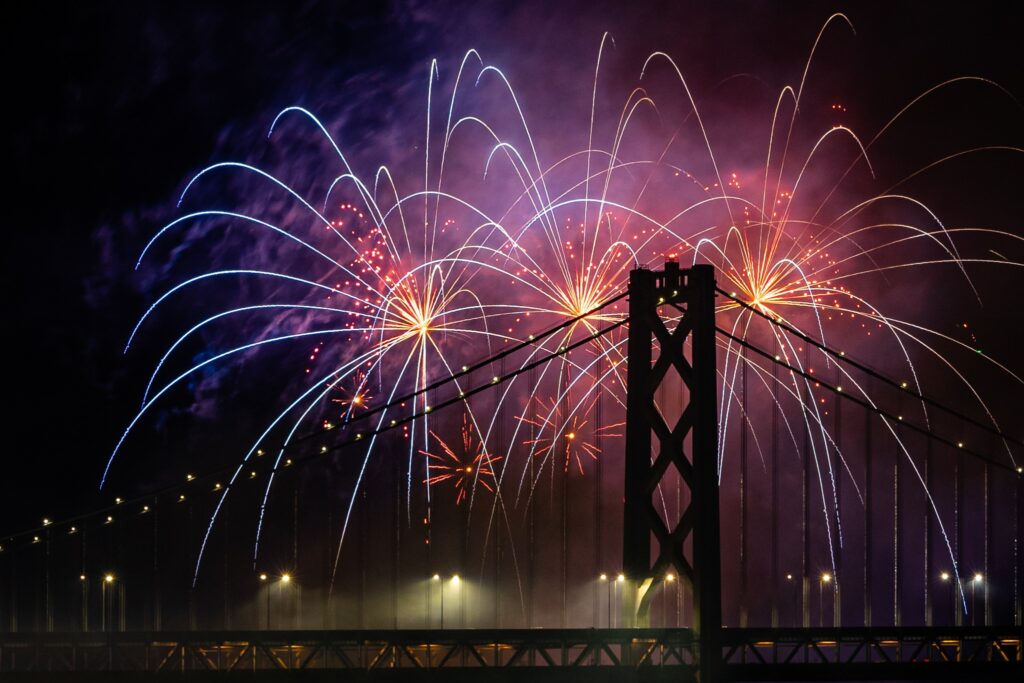 Each year, millions of Americans attend New Year's Eve parties. And they're all looking for the biggest, most exciting party around. If you want your party to be the talk of the town, present an incredible fireworks display with the help of Pyro Spectaculars.
Pyro Spectaculars by Souza produces some of the most exciting New Year's Eve fireworks shows in the world, including shows on hotel rooftops in Vegas and the Seattle Space Needle. We have the ability and experience to shoot our fireworks from almost any location. Whether your crowd is citywide or at a private event, if you want your New Year's party to be the place to be, book a show with us and enjoy as we light up the night sky.