Northern California Headquarters
Pyro Spectaculars' incredible Celebrate America fireworks display in Rocklin, California
At McClellan Park in Sacramento, CA, Pyro Spectaculars by Souza maintains a state-of-the-art fireworks and pyrotechnics production facility. Out of our Sacramento location, we produce shows throughout Northern California, and also provide operational support for our Half Moon Bay and Pacific Northwest locations. We've been operating in Sacramento since 1979—when the company was founded—and are proud to have served the region and brought excitement to crowds for almost 40 years.
This incredible facility provides turnkey pyrotechnic, cryogenic, flame, confetti, and multimedia entertainment to the Sacramento area, allowing us to produce Northern California's most incredible fireworks displays. If you've seen a jaw-dropping fireworks show in the Sacramento area during the last 40 years, odds are, you were witnessing a Pyro Spectaculars event.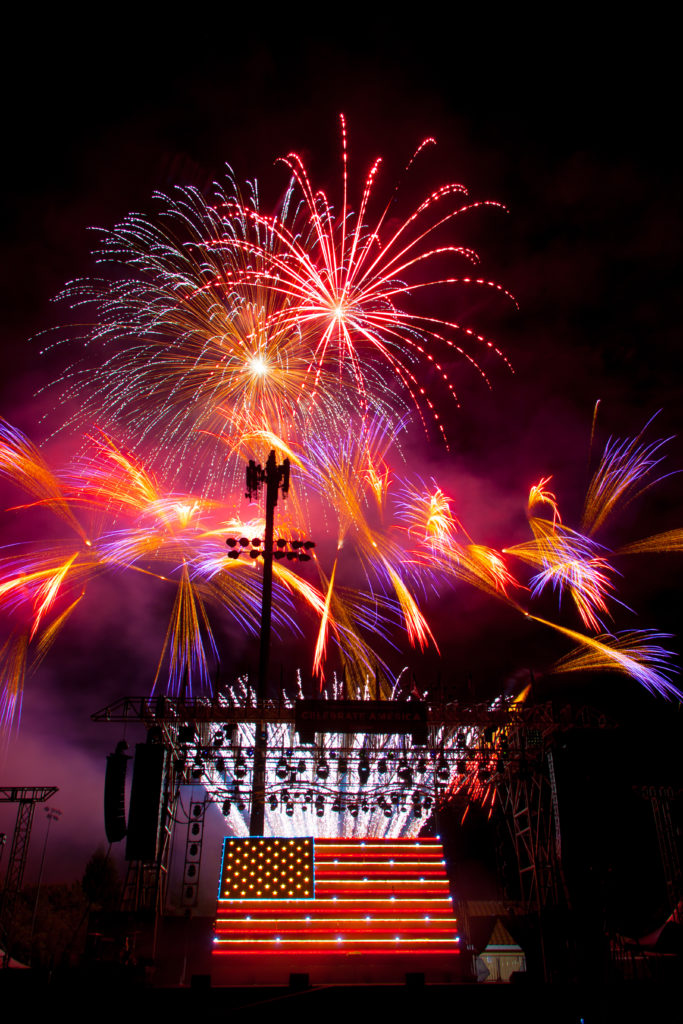 Year-round, we produce shows for a variety of occasions in Northern California, including civic celebrations, sporting events, weddings, fairs and carnivals, and private events. Our incredible show producers can help you choose the perfect display for whatever occasion you're celebrating, helping you to select the appropriate fireworks within your budget, and guaranteeing your guests will leave happy.
"For the last few years, I have chaired the all-volunteer committee that runs Lincoln California's 4th of July celebration. We recently switched over to Pyro Spectaculars. They have been outstanding to work with."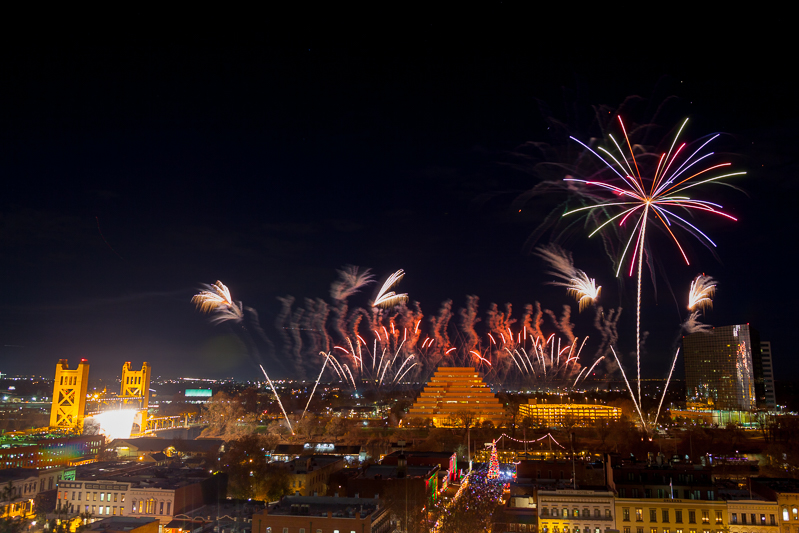 If you're looking to book a fireworks show in Northern California, look nowhere else, you've come to the best.
Featured Pyro Spectaculars shows in Northern California
Sacramento's New Year's Eve Sky Spectacular
Lights on the Lake, Lake Tahoe
Sacramento River Cats games
Redding Freedom Festival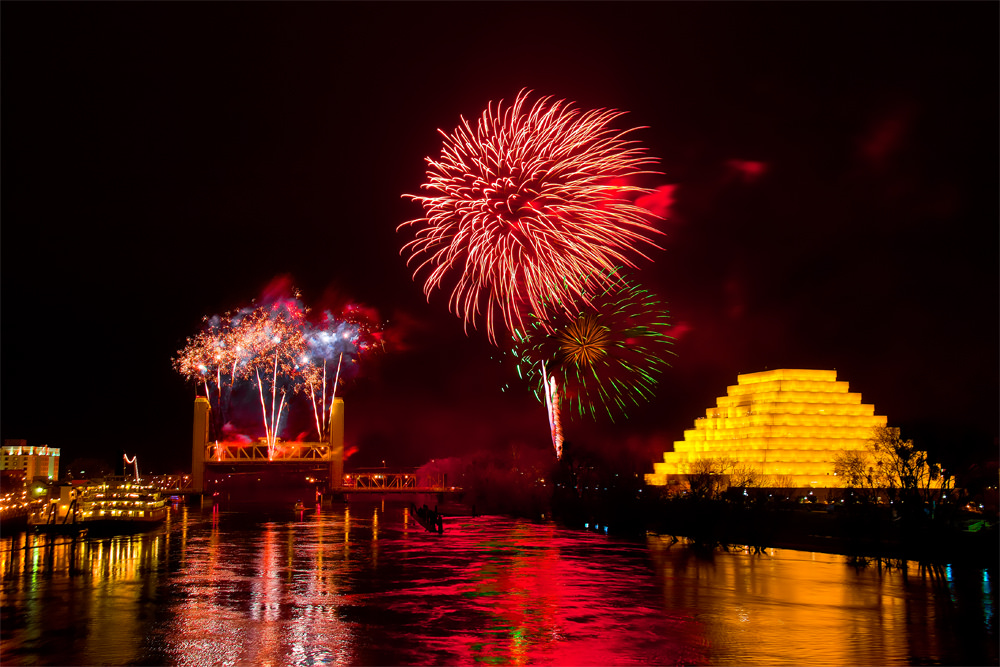 Location & planning considerations
It's never too early to start planning for your event. Permits, unique locations, and larger displays may take a bit longer to plan. If you've got a show in mind, please call Matthew Gilfillan at 916-832-5610 today.
Matt Gilfillan, Show Producer & Creative Director
Matthew began working in the family business in his early teens, learning the trade under the tutelage of his family's generations of fireworks knowledge. Shortly after graduating with a business degree from Cal Poly, San Luis Obispo in 2004, he began working full-time for Pyro Spectaculars at the McClellan facility, mastering the operational aspects of his family's fireworks enterprise.
In 2007, Matthew was promoted to a production role, where his passion for music and attention to detail quickly garnered him a reputation of as one of the industry's premiere pyrotechnic choreographers. His creative designs produce some of the most exciting and intricate Sky Concerts in the world today.
Matthew's success is fueled by his belief that understanding a client's vision for the performing arts is the first step to a successful display. This client-first approach helps him to execute a unique, flawless display for each event. If you have questions about booking a show in Northern California, Matthew is happy to help you start building the fireworks show of your dreams.
Kevin Gilfillan, Show Producer & Logistics Manager
Like most of the Souza-Gilfillan family, Kevin grew up in the fireworks industry, learning the family trade from an early age. In 2003, he began shooting shows. He earned an undergraduate degree in Business from the University of Redlands in 2007, combining business acumen with the fireworks and pyrotechnic knowledge he'd been acquiring from a young age. Kevin is now a Show Producer and Logistics Manger out of our Sacramento office.
Kevin sits on the Public Display Committee of the American Pyrotechnics Association (APA) and is Vice President of the American Pyrotechnics Safety & Education Foundation (APSEF). Like many of the Pyro Spectaculars by Souza team, his passion lies not only in the excitement of the show, but in educating the public—especially our youth—in the safe and responsible use of fireworks. If you have questions about booking a fireworks show in Northern California, Kevin has the experience and knowledge to provide the information you need.