At Pyro Spectaculars, we take pride in producing a wide variety of show types. Whether you're looking to highlight your city's Independence Day celebrations, produce a music video, or take a private event to the next level, our fireworks and pyrotechnic displays are the best in the industry. Below are some of the types of shows we've become famous for, but we're willing and able to accent almost any type of event.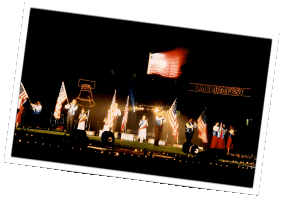 For decades, we've been entrusted to shoot Macy's Fourth of July Fireworks Spectacular—the largest Independence Day fireworks show in the nation. But we also produce shows of all sizes across the country for Fourth. Whatever the size of your show, you won't find a more experienced or trusted company to help you celebrate.
Pyro Spectaculars by Souza produces some of the most exciting New Year's Eve fireworks shows in the world, including shows on hotel rooftops in Vegas and the Seattle Space Needle. If you want your New Year's party to be the place to be, book a show with us and enjoy as we light up the night sky.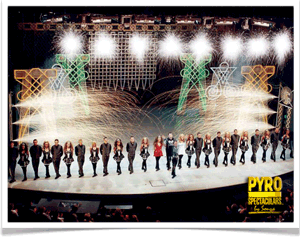 We're experts at shooting fireworks in difficult locations, a skill that sets us apart from other fireworks companies. We have the knowledge, products, and techniques that allow us to shoot from virtually any location. We've produced shows from rooftops in Vegas, the shell of the Disney Concert Hall, the Golden Gate Bridge, and stadiums around the world. If you have a significant technical requirement or an ideal effect in mind, we're confident that no other company in the world can do what we do.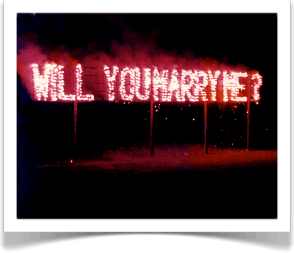 Couples around the world search for ways to make their wedding distinct and memorable. We think there's no better way to celebrate the occasion than a fireworks show. On the most important day of your life, celebrate with Pyro Spectaculars by treating your guests to an amazing spectacle as we light up the sky to celebrate your union.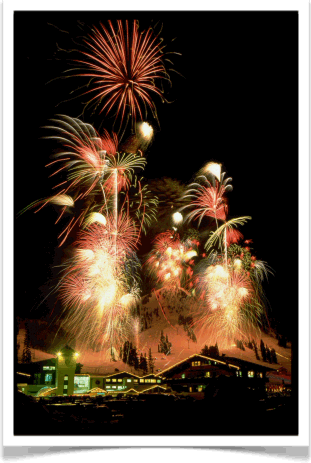 Chinese New Year—sometimes known as the Spring Festival—is one of the largest celebrations in the world. Across the globe, over a billion people celebrate with feasts, lanterns, and fireworks. From shows in Hong Kong to local community celebrations, we've got the experience and pyrotechnic expertise to make your Chinese New Year celebration one you'll never forget.
Over 100 years ago, the patriarch of the family, Manuel, started the family enterprise by providing fireworks shows for Portuguese community events. We're proud to continue the tradition of community involvement, and can liven up any occasion, from high school graduations to retirement parties. If you've got a community event that you want to be special, Pyro Spectaculars can turn the ordinary into the incredible.
Please call 888-477-PYRO today to get your personalized fireworks experience started!