When it comes to spectacular fireworks displays in the San Francisco Bay Area, Pyro Spectaculars by Souza is the only name you need to know. We produce shows for massive community events and celebrations—as well as smaller private functions—always with the same commitment to excitement and professionalism.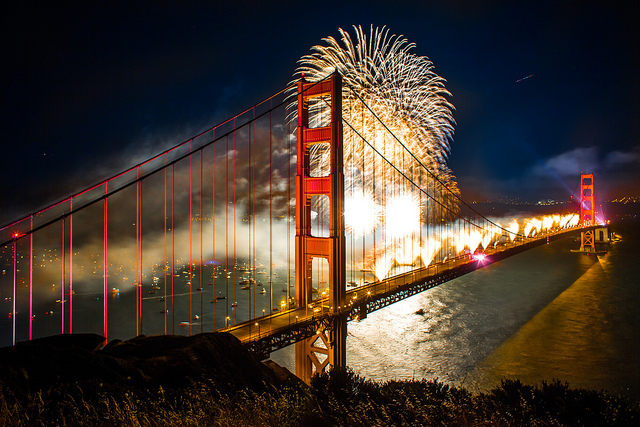 San Francisco is where the Souza family started their pyrotechnic journey; the family patriarch Manuel starting producing shows here for community festivals in the early 1900s. Today, we proudly carry on his tradition, producing the best and brightest fireworks displays for the area's most important occasions.
Our commitment to the community goes beyond entertainment. We also work closely with local fire departments to enhance their training programs and offer the Northern California Operator and Fire Service training seminars, teaching the next generation of pyrotechnic and fireworks operators.
Featured Pyro Spectaculars shows in the San Francisco Bay Area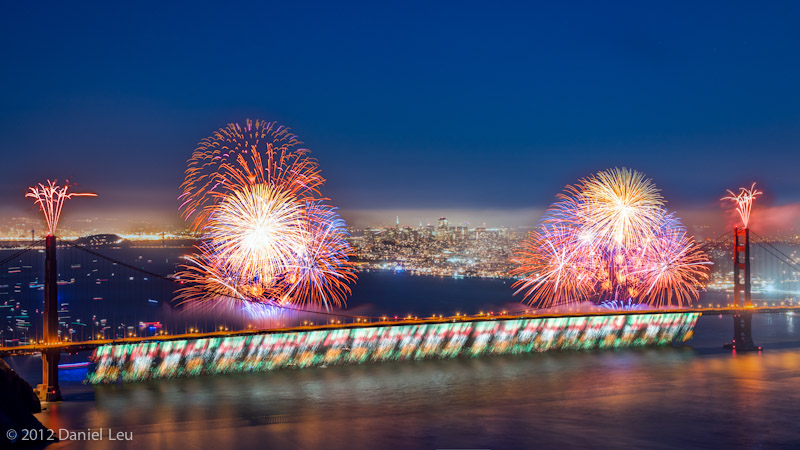 Golden Gate Bridge 75th Anniversary Celebration
Six Flags Discovery Kingdom July 4th
Super Bowl 50 festivities
City of San Francisco 4th of July Waterfront Celebration
Oakland Raiders games
San Francisco Giants games
Oakland Athletics games
4th of July fireworks for the cities of Sausalito, Berkeley, Redwood City, and San Jose to name just a few.
Location and Planning Considerations
It's never too early to start planning for your event.
Permits, unique locations, and larger displays may take a bit longer to plan. If you've got a show in mind, please call Jeff Thomas at 510-397-2055 today.
Recent News From San Francisco