Graduate Celebrations and Events with Pyrotechnics
Ready to launch your graduation in a big way? Look no further than an unforgettable fireworks display! Celebrate hard work and accomplishments by booking a graduation fireworks show today. A dazzling array of sparks and color will leave lasting memories of this special day.
Fulfill the promise of success for this remarkable transition with an impressive graduation fireworks show today!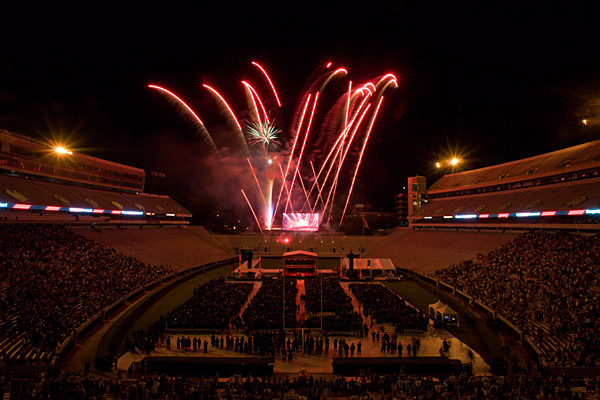 After all the hard work and time spent, graduating is an occasion worth celebrating. For many, it's not just the culmination of years of hard work by the student, but the reward of sacrifices by generations before them. When the graduates step foot into the world, we like to send them off with a little bang. At Pyro Spectaculars, we have a long history of helping educational institutions punctuate the achievement of their former students with fireworks displays.
We offer a variety of services for graduations, including low-level pyrotechnics, fireworks displaying the class year, and fireworks themed to the school colors. When the commencement is over and the caps go up, show your pride with a Pyro Spectaculars fireworks display in the sky.