A Fire in the Sky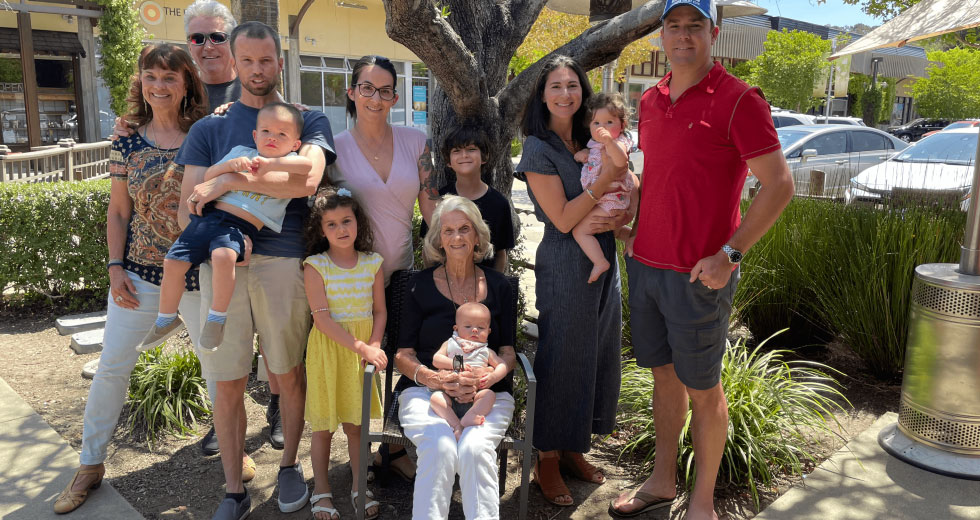 The Gilfillan family. Ian Gilfillan, left, co-owner of Pyro Spectaculars, runs the Sacramento office with his sons Kevin, left, and Matthew, right. (Photo courtesy of Ian Gilfillan)
Published: October 4, 2023
From: Comstocks' Magazine
By: Judy Farah
The show producer opens his laptop, and with a touch of the keyboard the magic begins. Music swells, and a spectacular vision of multicolor sparkling flowers explodes in the night sky, along with golden starbursts and shiny cascading waterfalls. Pyro Spectaculars has just delivered the most-watched Fourth of July fireworks show in the U.S. — the Macy's extravaganza over New York City's East River, watched by more than 8 million people.
"That is a very unique, world class, largest Fourth of July show in the United States, nationally televised," says Ian Gilfillan, co-owner of Pyro Spectaculars, the premiere pyrotechnics company in the U.S.
The planning for this event and others begins months out in a modest, one-story building surrounded by grassland on the outskirts of McClellan Business Park. For the past 44 years, Pyro Spec has been creating the most stunning fireworks displays throughout the U.S., including at the Seattle Space Needle, the Olympics, Super Bowls, Major League Baseball, and closer to home at Sutter Health Park and Lake Tahoe.
The genesis of the company started around the turn of the 20th century, when Manuel Souza arrived in the Bay Area from Portugal. He would concoct firework shows with gunpowder for Portuguese festivals, setting them off by hand. "He had kind of a 'cookbook' of his formulations, and the types of fireworks that he would produce were special," says Matthew Gilfillan, Ian's son and the company's creative director and show producer. They "separated him from other people."
The Souza family would continue these shows as side jobs until Bob Souza, Manuel's grandson, bought out the fireworks company Red Devil in 1979. It became Pyro Spectaculars, with offices around the state to better transport the fireworks by truck to various shows. Ian Gilfillan, the husband of Bob's daughter, Nancy, joined the company in 1981. The company grew quickly by word of mouth after it did a fireworks show for Disneyland. Pyro was next hired to do a show in Hong Kong for Chinese New Year seen throughout Asia. Since then, the company has done what it calls sky concerts in South Africa, Brazil, and all over Europe and Asia. Pyro Spectaculars now has 50 full-time employees and thousands of seasonal workers for more than 400 fireworks shows each year.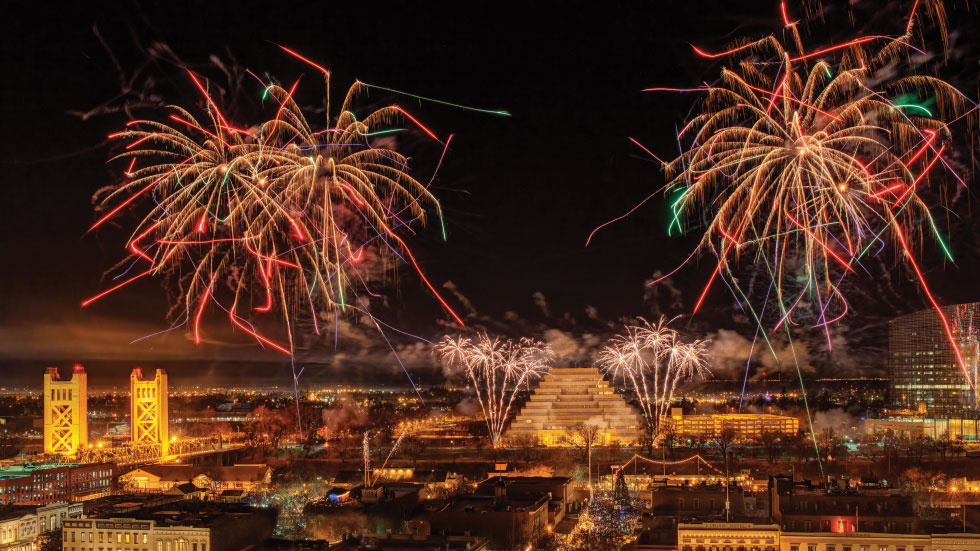 Pyro Spectaculars doesn't make its own fireworks but buys them from producers in a dozen countries with whom they have established deep relationships, including China, Italy, Spain, Portugal, Mexico and others, says Matthew. He describes a show over the Brooklyn Bridge that had rainbow fireworks made in Italy, aerial shells made in China, comets by Spain and waterfalls from Portugal. Ian says each country displays its unique style in its fireworks, reflecting cultural traditions and aesthetic tastes. Individual fireworks have chemical compositions that make them burn in different ways — faster, slower, hotter, brighter, different colors. 
"The systems that we've been involved in pioneering allows that ancient art to be performed in a very organized way," Matthew says.
The pyrotechnics must be coordinated with the show's sponsor and local authorities. Cal Fire and the state fire marshal regulate the fireworks industry in California. They are stored in concrete igloos known as magazines. 
Kevin Gilfillan, another son, demonstrates how the company uses computer software that renders a 3D model of where a performance will take place, such as a stadium or bridge. Producers input the numbers to the thousands of fireworks they will be using to create a show and choreograph it to music. 
"The entertainment we're producing needs to be cutting edge," says Kevin, adding the company now also offers drone shows.
"When you sit back and watch it unfold and hear the crowd," Ian says, "it didn't matter how long it took you to get there; it's worth it."