CANCELED – Pyro South Pyro 101 Training Seminar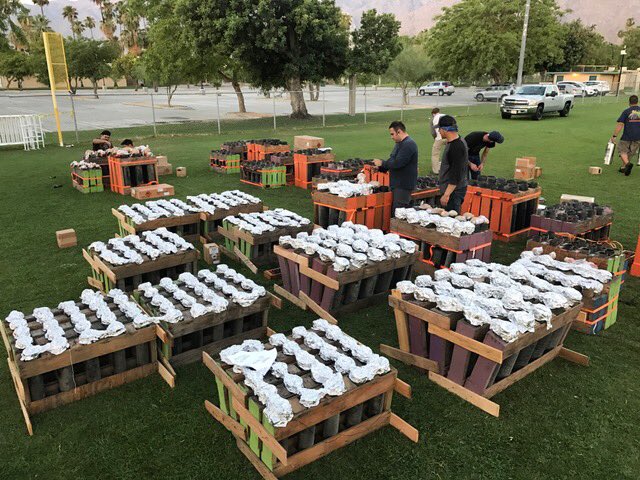 We regret to inform you that Pyro Spectaculars is cancelling all upcoming Operator Training Seminars and Pyro 101 classes, due to the growing COVID-19 concerns. This is based on the recommendations from public health authorities and in the safety interest of our staff and operators. 
We look forward to these training events as much as you do. We very much hope to be able to reschedule these events when the conditions improve. Please check our website and social media for updates. 
We wish all of you good health and prosperity in these trying times. Best wishes from the whole Pyro Spectaculars family. #SouzaStrong #AmericaStrong
The annual Pyro 101 training seminar is coming up on Saturday, April 25th, 2020. Learn how to become a professional pyrotechnic operator. Learn how to build racks, drop and wire shells and shoot the show! Plan on spending the day with us; starting with training, setting up a firework display, have dinner with new friends and enjoy a spectacular fireworks display! 
Date: Saturday, April 25th, 2020
Seminar Time: 9AM – 12PM PT
Registration Starts at 8:30 AM PT
Location: Cerritos Park East
13234 166th Street, Cerritos, CA, 90703
Cost: $15 per person. Collected at the door. Lunch provided.