From: 6sqft
Posted: June 29, 2018
By: Michelle Cohen
The nation's largest 4th of July fireworks show is getting ready to light up the New York sky; Macy's Fourth of July live fireworks extravaganza happens next Wednesday evening, and plans are being hatched to grab a spot at any of the city's better viewing locations (or in front of a better TV) to watch the mesmerizing choreography of pyrotechnics that will sail skyward from seven barges along the East River. The 25-minute display, which will begin at around 9:25 p.m., will be Macy's largest since the millennium celebration and will include over 75,000 shells. The numbers behind a show that actually impresses this seen-it-all city of nine million are as mind-boggling as you'd expect.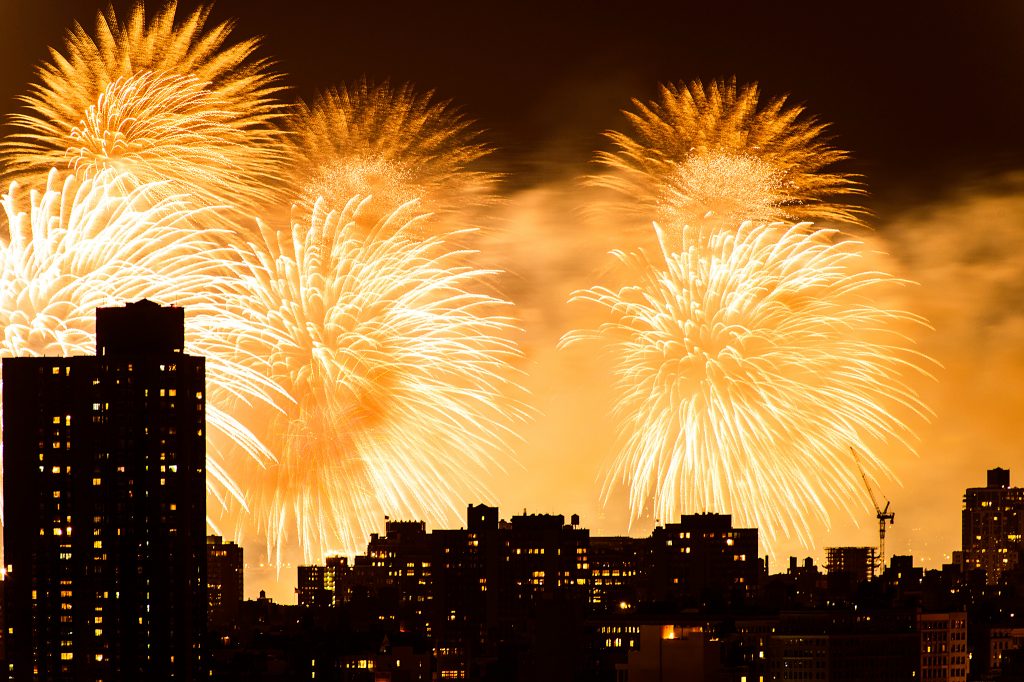 It takes 8,000 hours (or nearly one year) to plan, load and blast-off each fireworks show.
This year alone will feature 20 new special effects, including pinwheels, pulsing hearts and swirling fountains.
50 expert pyrotechnicians will be on hand to make sure the show goes off without incident.
This year, show designer Gary Souza told WCBS radio, will be different from every past Macy's show in a big way: "We're going to have the high, big, massive shells that we've had from four different barges, and this year we add in, between those four barges, three satellite barges. The 10-inch shells–some weighing up to 50 pounds–are going to go on up to about 1,000 feet in the sky, going to burst, and last, some of these, 12 seconds long–one firework."
More than 3,000 different shells get fired off each minute (75,000 shells in total) during the 25 minute show. 50 miles of cabling and 1,600 lines of computer-programmed cuesare required to get ready for this synchronized launch.
25 different colors will be used in this year's display.
Also included in this year's extravaganza will be a flag made out of fireworks.
At peak height of 1,000 feet, the bright lights will reach three times higher than the Statue of Liberty.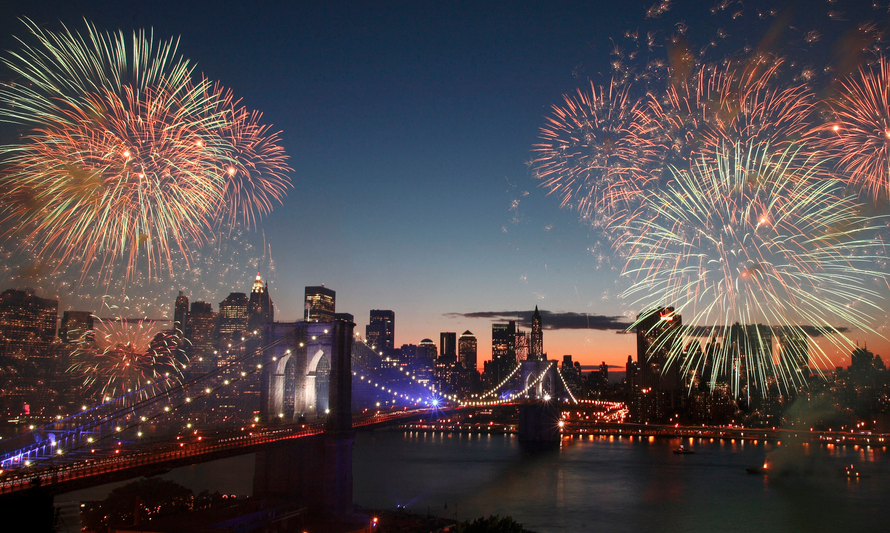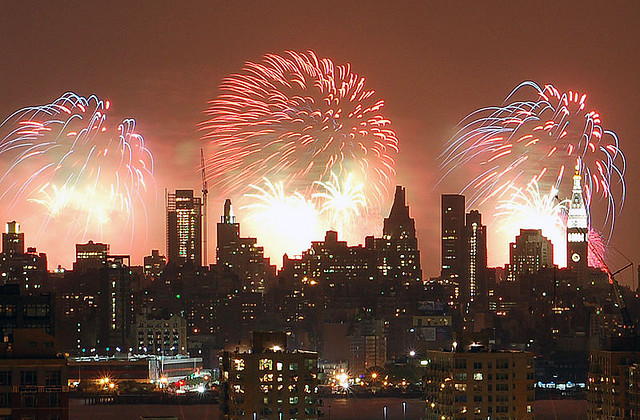 The first big Macy's fireworks show happened in 1958 on July 1, held to commemorate the store's 100th anniversary.  The first July 4th fireworks show happened in 1976, the year Macy's partnered with the Walt Disney Company to celebrate the nation's Bicentennial. The event became an annual tradition.
The soundtrack comes first: Planning the fireworks show begins with the musical score. DNA info reports that the music is the first thing to happen, with the soundtrack being nailed down as early as January. After the soundtrack is recorded, the pyrotechnics are choreographed to follow the music's crests and valleys.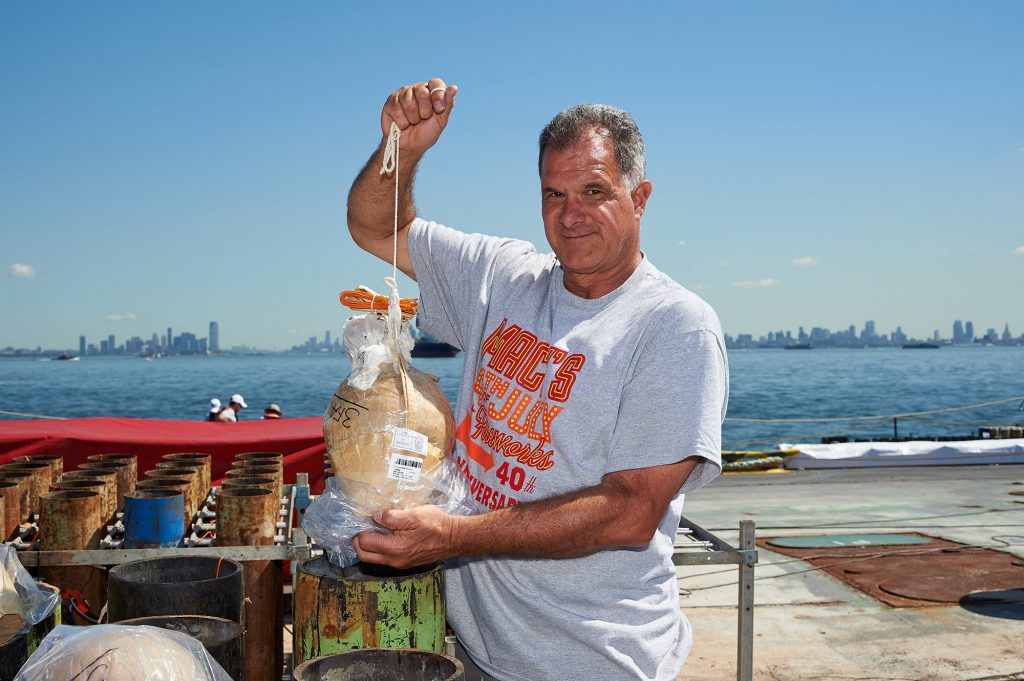 Previously, 6sqft interviewed Gary Souza, who is responsible for creating and overseeing the big show. As a fireworks designer for Pyro Spectaculars, he's part of a multigenerational family business begun by Manuel de Sousa after he immigrated from Portugal to the San Francisco area in the early 1900s. The company now spans five generations and is responsible for providing fireworks for some of the biggest names in the sports and entertainment industries, including the Winter and Summer Olympics, Super Bowls, Disney, and at concerts for icons such as the Rolling Stones. A 35-year history of collaboration with Macy's has helped the company to develop technology that allows for safer, more elaborate firework creations to come to life.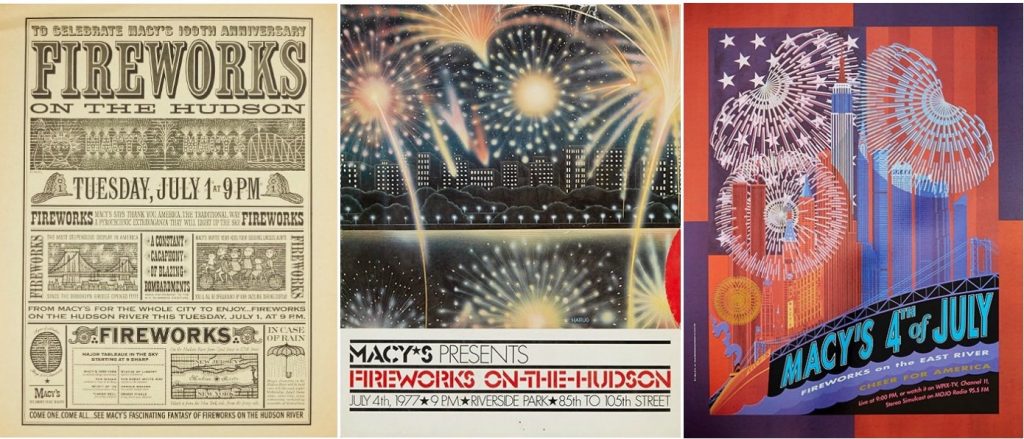 Says Souza, "The overall picture of what we do, what we create in the sky, has grown tremendously over the last 20 or so years. Our team searches around the world to purchase fireworks that are new, exciting and different. There might be up to nine different countries represented. There are unique features that come from each country and we try to represent those in our display. To do this job well, you need to almost have a video gallery in your mind because it's not just color or noise, it's also duration, depth, layering, and pace."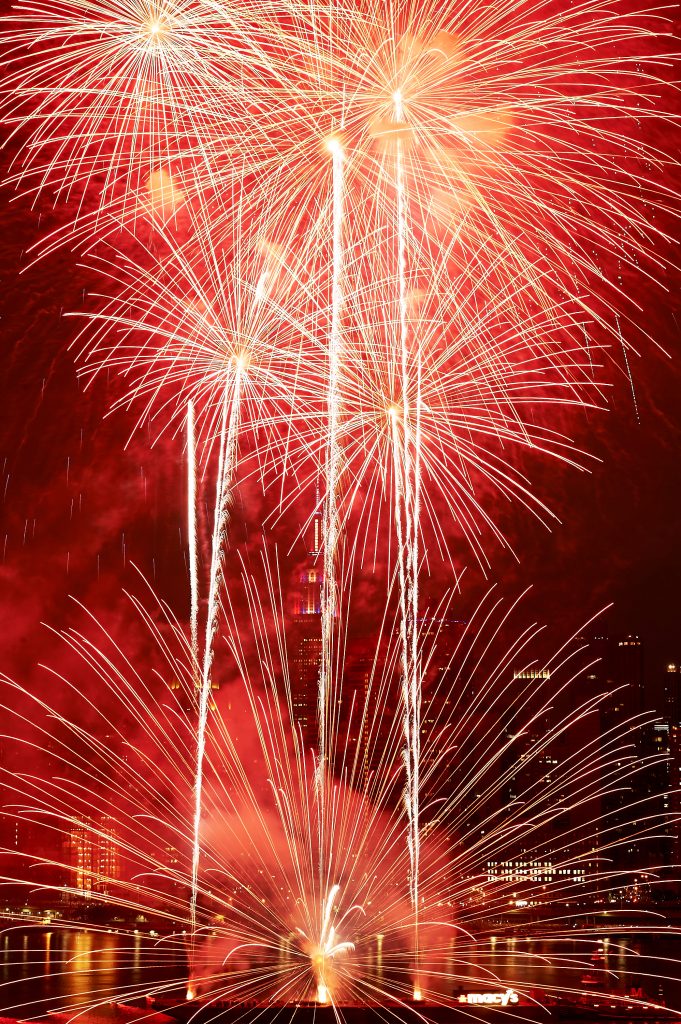 The numbers are pretty big on the spectator side of the fence, too. According to Moneyish, Americans spend $1 billion on alcohol alone on July 4th.
In 2017 the average American spent over $300 celebrating the nation's birthday. Those expenses include travel, booze, food, clothing–and fireworks.
Originally Posted: https://www.6sqft.com/macys-fireworks-by-the-numbers-the-tricks-and-stats-behind-the-nations-largest-4th-of-july-show/