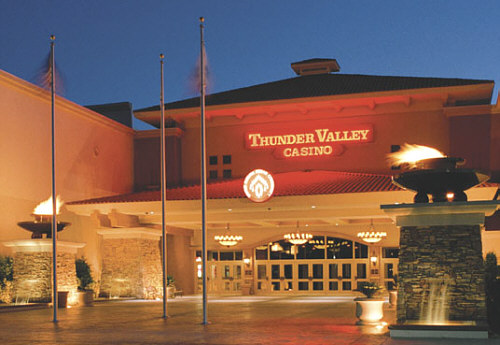 Rocklin and Roseville Today
From: http://goo.gl/8LImt
Thunder Valley Casino Resort is celebrating the Grand Finale of its 10 Year Anniversary Celebration this Sunday, June 9 with a spectacular fireworks show.
Starting at 8 p.m., guests are invited to gather in Thunder Valley's Outdoor Amphitheater. Fireworks will start promptly at 9:20 p.m. and be accompanied by a special Thunder Valley Summer Concert Series soundtrack.
"We invite everyone to gather at Thunder Valley this weekend for a phenomenal fireworks show as we commemorate 10 years of success," said Dawn Clayton, General Manager at Thunder Valley Casino Resort. "Over the years, Thunder Valley has become part of the fabric of our community and we look forward to celebrating this momentous occasion with our loyal supporters."
Also during the Grand Finale Celebration on Sunday, 10 lucky players will each drive home in a new Camaro as part of Thunder Valley's $1,000,000 Camaro-A-Day Giveaway.  Drawings will be held at 2 p.m., 4 p.m., 6 p.m., 8 p.m., and 10:10 p.m., with two car winners at each drawing time.
Free cupcakes will also be given to Thunder Club cardholders beginning at 12 p.m.
For more information visit Thunder Valley's 10th Anniversary Celebration
Sunday, June 9, 2013
12 p.m.            Free Cupcakes
9:20 p.m.         Fireworks Show
10:10 p.m.       Final Camaro Drawing
Thunder Valley Casino Resort
1200 Athens Avenue
Lincoln, CA 95648
Check out photos from the event below.
---
Photography by T. Stoudt (T_stoudt@hotmail.com)