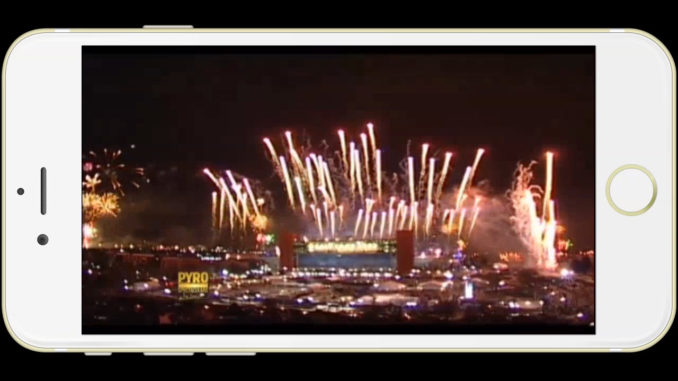 Introducing our newest technological achievement for the fireworks industry, the Pyro Spectaculars by Souza app
Pyro spectaculars has long been the world's leading innovator in fireworks technology, from breathtaking new pyrotechnic effects, to revolutionary advancements in products and show safety.
Now, we're proud to introduce our newest innovation, the Pyro Spectaculars by Souza app. Gone are the days when you have to crowd around venue speakers in order to hear the music synchronized to our fireworks. With our easy-to-use app, audiences will be able to stream the show's music from within the venue, in the parking lot, across the street, or from their favorite rooftop vantage point.
The app also allows sponsors to provide marketing and sponsorship notices to the audience, sharing images, banners, video advertisements, and much more. A bigger audience, with a better experience, and kickback for the sponsors. What's not to love?
Download the App Today!