State Awards $350,000 Contract For Rushmore Fireworks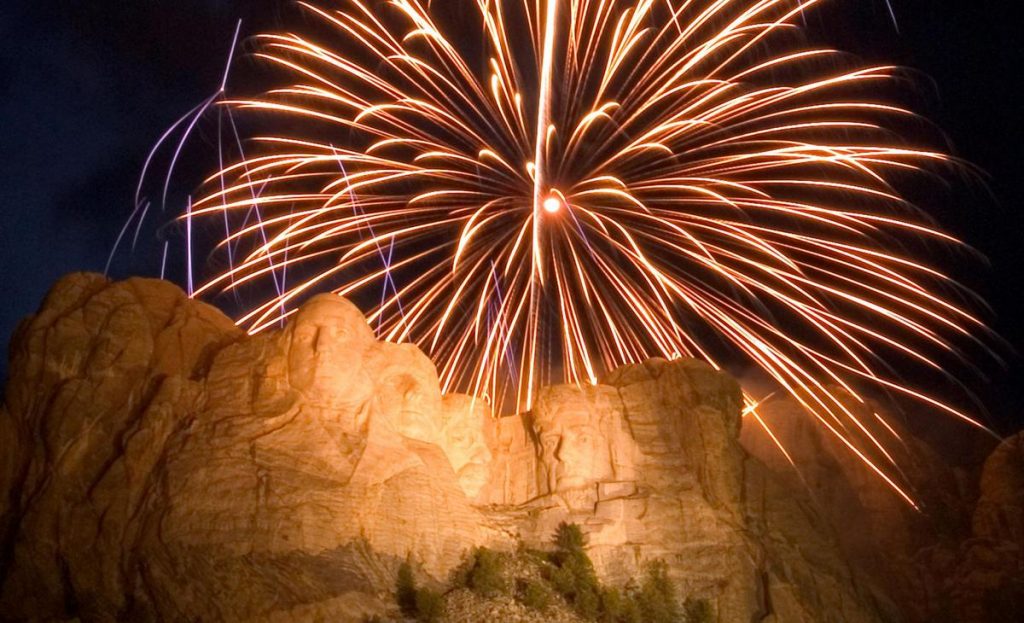 Published: June 5th 2020
From: SDPB Radio
By: Seth Tupper
The state of South Dakota has selected a company to produce the July 3 fireworks show at Mount Rushmore for up to $350,000. 
The company is Pyro Spectaculars. Jim Souza is president and CEO of the company in Rialto, California.  
"I know that everyone has been cooped up with this COVID, and it's a terrible disease out there, but everybody does want to celebrate and we're fortunate that we're going to kick it off on July third," Souza said. 
The company typically produces 400 July Fourth shows each year, Souza said. This year, because of COVID-19, many shows have been canceled and the company is hoping for 100 shows. 
President Trump plans to attend the Mount Rushmore show. Up to 7,500 tickets for the public are available in an online lottery at recreation.gov. There is a $1 application fee. 
Pyro Spectaculars has never previously worked at Mount Rushmore but has produced shows at other iconic locations, including the Brooklyn Bridge, Golden Gate Bridge and the Space Needle. 
Souza said the Mount Rushmore show will last 18 minutes. It will include music and a tribute to health-care workers and the armed forces. 
The fireworks display will be the first at Mount Rushmore in more than a decade. The National Park Service stopped allowing fireworks there after 2009. Embers were starting fires in the surrounding Black Hills National Forest, a chemical compound in the fireworks was polluting water, and debris from the fireworks lingered on the ground. 
But this year, the National Park Service is allowing the fireworks to return at the request of Gov. Kristi Noem and President Donald Trump.  
Souza said his company will keep embers in a fallout zone monitored by firefighters. He said there are fewer harmful chemical compounds in the fireworks than in years past. And he said the contract requires a thorough cleanup. 
"We're a company that respects our environment, and we design products that can work with that," Souza said. 
Noem said Thursday there will be no social-distancing requirements at the event, despite the continued threat of COVID-19. She said people will be expected to exercise personal responsibility. Western South Dakota is expected to reach its peak number of COVID-19 cases in late June, several days before the fireworks, according to Monument Health. 
Fireworks preparations at Mount Rushmore will begin in a couple of weeks. Workers will use a cable to hoist materials up the mountain.  
In response to a question about the funding source for the $350,000 contract with Pyro Spectaculars, state Tourism Department spokeswoman Katlyn Richter sent this reply: "The cost for the fireworks event is covered by many entities including the State of South Dakota which will be dispersed across several departments for the event. Those details are continuing to be worked out."