Redlands Community Fourth of July celebration Tuesday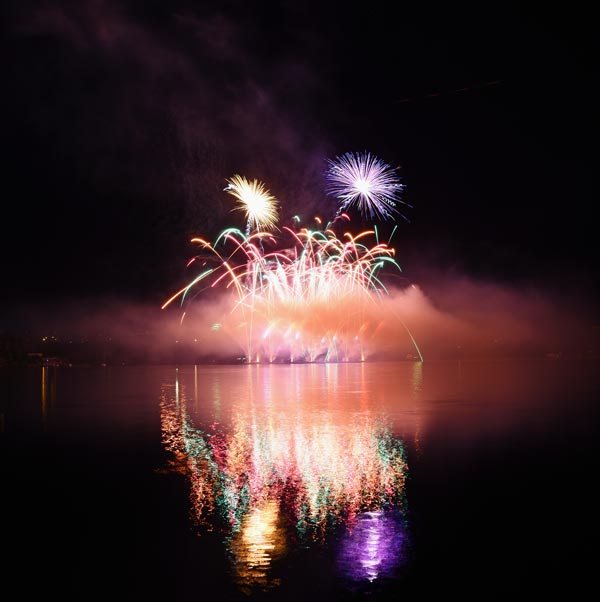 From: Inland Empire Community News  By: Yazmin Alvarez
Published Wednesday June 28th 2017
Ted Runner Stadium at the University of Redlands will once again host the area's popular fireworks show as part of Redlands' Community Fourth of July celebration Tuesday.
This year's Independence Day festivities will feature a flag program accompanied by the Redlands 4th of July Band under the direction of Curtiss Allen Jr, a fly-over, skydivers and performances by the Connie Roener Band.
And festivities start early, organizers said.
The annual parade kicks off at Franklin Elementary School at 10:30 a.m., and activities at Sylvan Park begin at 9:30 a.m. with musical entertainment by the local band "Endless Maze," a flag presentation by The 4th of July Band at noon and at 1:30 p.m. Games and activities will end at 3 p.m.
The gates at the U of R Stadium will open by 6 p.m. The live show and opening ceremonies will begin at 7:00 p.m. The Fireworks show, under the direction of Jeff Martin, Redlands resident and Sales Manager for Pyro Spectaculars by Souza, will begin about 9pm.
Tickets are available for $10 in advance, and $12 at the gate the day of the event. Children ages 3 and under will be admitted free.
Reserve and general admission tickets and commemorative T-Shirts are available for $15 at the City Clerk's Office, 35 Cajon Street in Redlands.
Published from http://iecn.com/redlands-community-fourth-july-celebration-tuesday/