NYT: Interview with James Souza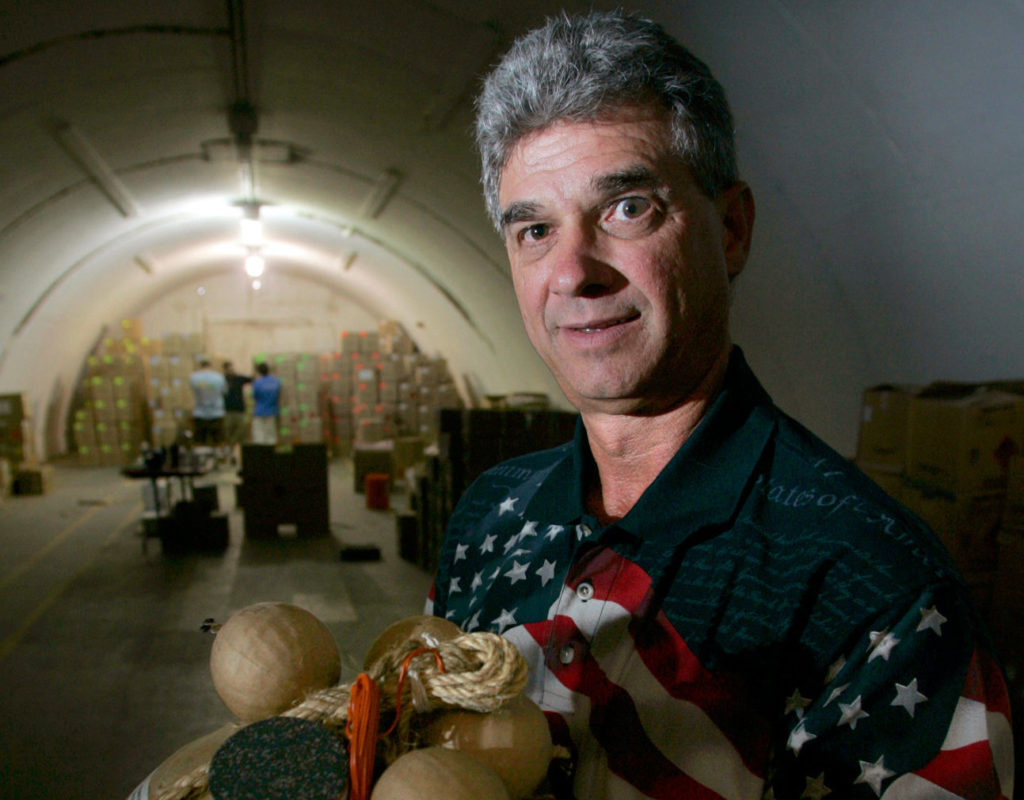 By Kate Murphy
James Souza is a third-generation pyrotechnician who is president and chief executive of Pyro Spectaculars. The company is one of the largest designers and producers of fireworks displays in the United States and is responsible for the annual Macy's Fourth of July display.
READING "Elon Musk: Tesla, SpaceX, and the Quest for a Fantastic Future" by Ashlee Vance. I was especially interested in his beginnings in South Africa. We did several shows and sky concerts in Pretoria and Johannesburg back in the '80s for a round table of young executives. They were all under 30, and you could tell there was a real spirit of entrepreneurialism.
I was inspired to read "Alexander Hamilton" by Ron Chernow because we did the fireworks for the grand opening of the play in February last year. My brother and I worked with the"Hamilton" production team to put together that show off the Chelsea Pier.
And I really enjoy books by Clive Cussler, like "Piranha" and "Ghost Ship."They are easy reading and good stories, kind of James Bond on the high seas.
LISTENING Israel Kamakawiwo'ole. He has passed away, but he's one of the most popular ukulele musicians in Hawaii. Also Jake Shimabukuro, who is a Japanese-American guy in Hawaii who just rips on the ukulele. It's unbelievable what he can do with four strings. My grandfather taught me to play the ukulele when I was 5. It's a family tradition. We all play the ukulele at family gatherings. The ukulele was invented by the Portuguese, and that's our heritage that has been passed down five generations.
WATCHING "Star Wars" and "The Hunger Games" because they are fantasy and keep the suspense going so you want to watch the series to the end. I also like to watch displays at the annual Montreal International Fireworks Competition. We all try to outdo one another. Last year we had the honor of representing the United States in the grand finale. We did a tribute to Madonna. It was a 30-minute show with 25 different, unique performances in the waterway and in the sky.
FOLLOWING University of Notre Dame football. My son goes there, and we're all in. I also follow the American Pyrotechnics Association and theNational Fireworks Association. They keep us up on all of the regulatory issues. We work very closely with the Bureau of Alcohol, Tobacco and Firearms and the Department of Transportation, and they come to our conventions. We try to be involved in rule making so there aren't any surprises.
PAINTING I'm a plein-air artist. It's popular in Laguna Beach, Calif., where I belong to the Laguna Plein Air Painters Association. I love painting outdoors. It's very much the same as my work designing fireworks shows. I sit there with a blank canvas just like I do with a blank sky. I imagine what it is I want to create, what is the mood, what is the atmosphere, what are the colors I'm going to use, what are the patterns. I paint twice a day, early in the morning and early evening, so I get two different lighting situations.