Macy's July 4th Fireworks Show Will Be 'Largest Display' In Over 10 Years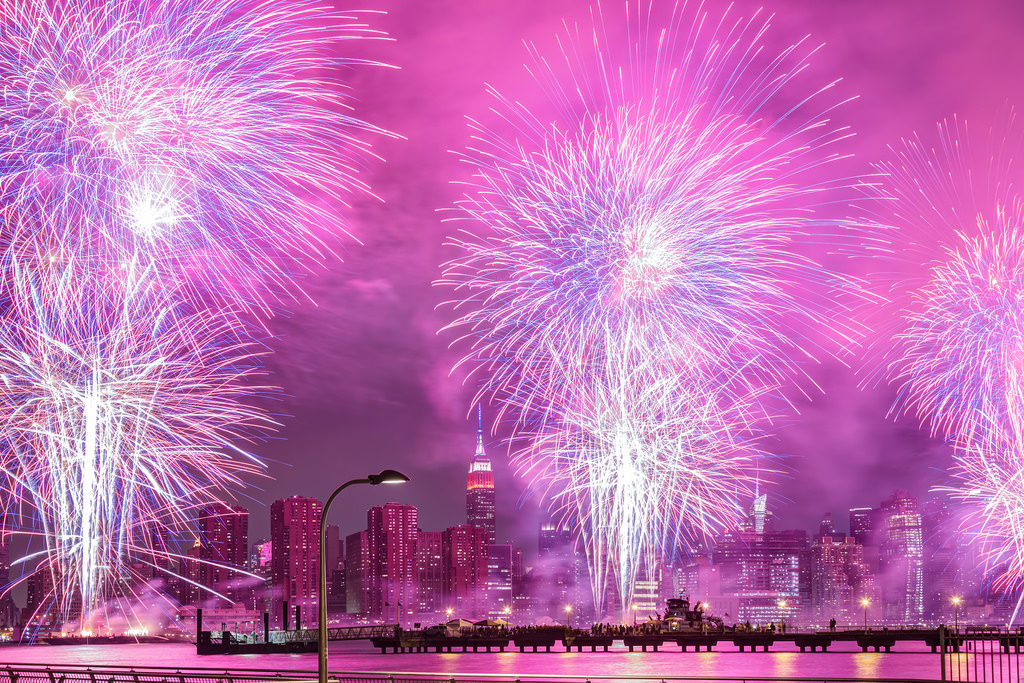 By Jen Carlson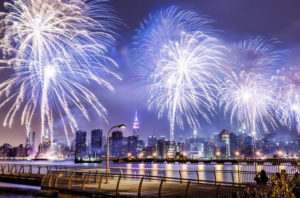 The city's big Independence Day fireworks, rightfully back on the East River for a few years now, are going to be more explosive than ever this year, promises Macy's. For their 41st Annual Macy's 4th of July Fireworks, the company says they're going even bigger with their "pyrotechnic spectacle," delivering the "largest display in more than a decade, [and] igniting the skyline with more than 60,000 shells launched from five barges positioned in midtown on the East River."
The show draws an estimated 3 million spectators a year, from rooftops and the river shorelines, and other nearby viewing points, and is already the largest in the nation. A press release did not explain why they are going even bigger for 2017, but it did explain that there will be new effects, including "ghost peonies" and "orange bees":
The 41st edition of the festivities will showcase a 25-minute display featuring never-before-seen shells and effects. Pyro Spectaculars by Souza is once again at the helm of the pyrotechnics that will feature multiple new shells including color changing chrysanthemums, purple crackling ghost peonies, orange bees, and pulsing happy faces in 23 electrifying colors including fuchsia, lemon and aqua.

As the basis for the Fireworks choreography, the score will feature performances from the West Point Band, which has lent its instrumental talents to create ANTHEM, the show's inspiring all-American musical tribute. Featuring new arrangements of Independence Day favorites like "Yankee Doodle," "You're A Grand Old Flag," and "America the Beautiful," the show will ignite patriotism in the hearts of millions.
From Gothamist.com