Big Bay Boom! San Diego's biggest fireworks display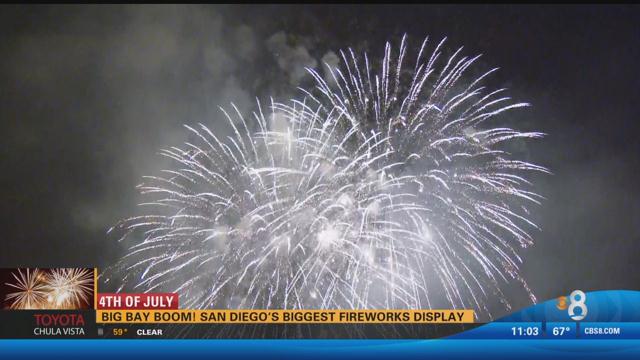 SAN DIEGO (CBS 8) – The parties and barbecues all day led up to the biggest celebration Monday night.
Four barges set off a spectacular show by Pyro Spectacular Inc along San Diego's Bay with about 500,000 thousand people watching.
Ten-thousand fireworks were launched from the four barges.
Money raised from the Big Bay Boom will be donated to the Armed Services YMCA.
Original Article – http://www.cbs8.com/story/32368647/big-bay-boom-san-diegos-biggest-fireworks-display