NYC's best spots to watch the Macy's 4th of July fireworks for free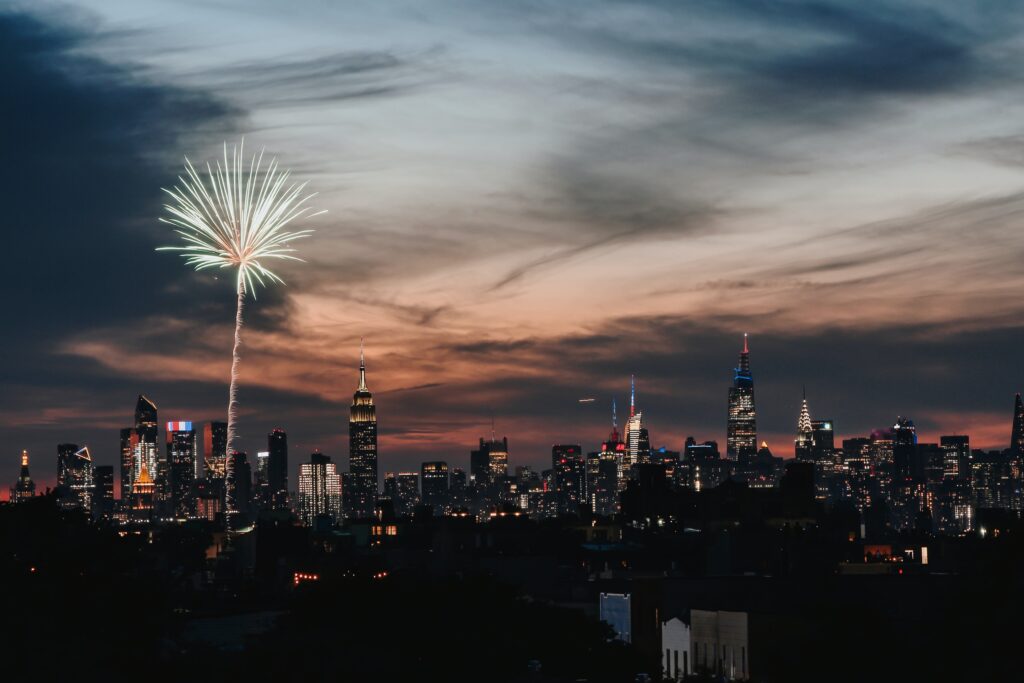 Published: June 30, 2023
From: 6sqft
By: Devin Gannon
America's biggest and boldest Independence Day celebration returns to New York City for its 47th year. Macy's annual fireworks show will ring in the Fourth of July with 60,000 shells launched from five barges in the East River from East 26th Street to East 40th Street. There are plenty of firework watch parties being hosted across the city, but Macy's has announced seven official viewing locations where you can enjoy the show for free, including spots in Midtown, Long Island City, Greenpoint, and Williamsburg with unobstructed views.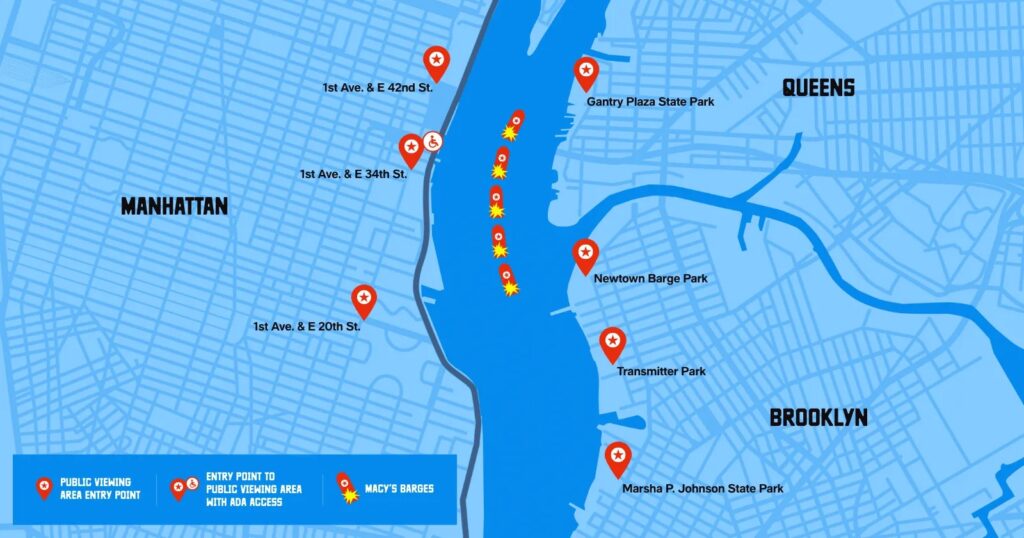 Kicking off on Tuesday, July 4 at roughly 9:25 p.m., the 25-minute event will feature the most "dynamic collection of animated shells ever launched" during Macy's fireworks show, with 60,000 shells featuring multiple effects spanning a mile across the East River and about 1,000 feet above the city.
Produced by Macy's with Pyro Spectaculars by Souza, the dazzling display will feature new effects, like a mile-wide waving flag, a sunflower ring, red stop sign-shaped effects, and "Ghost" pyro that turn from one color to another.
The show will be synchronized to a musical score curated by Ray Chew featuring American classics like "The Star Bangled Banner," "America the Beautiful," "Lift Every Voice and Sing," and "Ain't No Mountain High Enough."
During the signature moment, thousands of golden-colored shells will create an iconic cascade effect, set to "The Best" by Tina Turner.
"This year's Macy's Fireworks celebration will be nothing short of showstopping," Will Coss, executive producer of Macy's 4th of July Fireworks, said.
"Millions of spectators come together every year to witness the spectacular performance along the East River and we are ready to deliver a high-flying, jaw-dropping fireworks display that will fill the night sky with color, light, shapes, and thunderous sound. Paired with a score featuring American classics, this year's celebration will honor trailblazers that have forged our past, present, and future."
Head to one of these official viewing spots on July 4 for the best firework show views: 
1st Avenue and East 42nd Street
1st Avenue and East 34th Street
1st Avenue and East 20th Street
Gantry Plaza State Park (Long Island City)
Newtown Barge Playground (Greenpoint)
Transmitter Park (Greenpoint)
Marsha P. Johnson State Park (Williamsburg)
The fireworks show will also be streamed on NBC and Peacock starting at 8 p.m. on July 4.
For New Yorkers downtown or on the west side, you'll be able to watch Jersey City's show that will light up the Hudson River. Curated by Grucci, the fireworks will launch from two barges along the waterfront starting at 9:30 p.m.
Copyright 2023 6SQFT. All rights reserved.
Originally Published: https://www.6sqft.com/where-to-watch-macys-fireworks-2023/