Ring in the New Year with Fireworks by Pyro Spectaculars by Souza

Hey Pyro Fans! Celebrate the New Year with Fireworks! You can watch some amazing fireworks shows at the following locations:
Space Neede in Seattle, Washington
Join us as the Space Needle's tophouse transforms into a giant New Year's Eve Party!
Location: 400 Broad Street Seattle, WA 98102
Date: December 31st, 2012
Time: All-ages dance, 8-11:45 p.m. Monday, Seattle Center Armory. Fireworks show at the Space Needle starts just before midnight.
More Information: http://www.spaceneedle.com/
Polaris Camp RZR is Glamis, California
Location: Glamis Dunes, California
Date: December 31, 2012
More Information: http://goo.gl/qz84d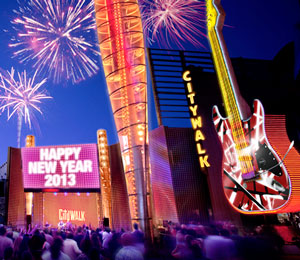 The Queen Mary in Long Beach, California
Give 2012 a midnight kiss goodbye! Celebrate the launch of 2013 under a fireworks-filled sky on the legendary decks of the Queen Mary. Toast the New Year in style and enjoy an unforgettable evening of great food, drinks and live entertainment.
Location: 1126 Queens Highway Long Beach, CA 90802
Date: December 31, 2012
More Information: http://goo.gl/FpQBz
Universal Studios in Hollywood, California
Location:100 Universal City Plaza Los Angeles, California 90068
Date: December 31, 2012
More Information: http://goo.gl/6nAQy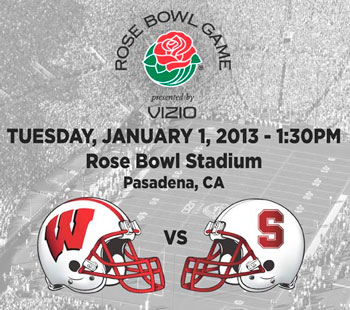 Rose Bowl in Pasadena, California
The Rose Bowl is an American tradition! Tune in to watch the Badgers square off against the Cardinals! The game will feature special effects and confetti from Pyro Spectaculars! Please note this is a ticketed event. You must have tickets to the game to watch the show.
Location: 1001 Rose Bowl Drive Pasadena, CA 91103
Date: January 1, 2013
More Information: http://www.rosebowlstadium.com/
Can't make a show? Don't worry! We will post some spectacular photos and videos to our website and Facebook. Have a wonderful and safe holiday!
Best wishes for a healthy, happy, and successful New Year from your friends at Pyro Spectaculars.