Pyro South 2023 Training Seminar, and Showcase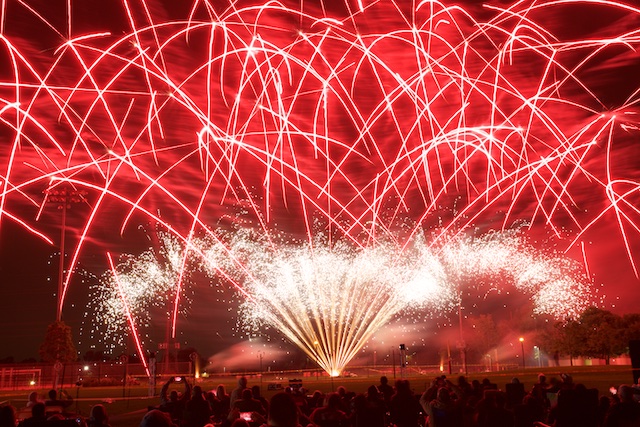 Mark your calendars for a spectacular event – the Pyrotechnic Personnel Training Seminar on Saturday, April 29, 2023! Discover a day filled with operator excitement and a dazzling display at Cerritos Park East, located at 13234 166th Street in Cerritos.
Make sure to arrive at 8 AM if you would like to help setup the showcase! Before the seminar, we will be getting ready to set up our firework Display for the city of Cerritos at 8 AM, Cerritos Sports Complex, 19900 Bloomfield Ave, Cerritos. This is an incredible opportunity for you and your crew to prepare for the 4th of July. Please come help.
We'll be holding our Annual Pyrotechnic Operator Seminar at Cerritos Park East, 13234 166th Street in Cerritos. Registration starts at 12:00 p.m. and the seminar will start at 1:00 PM. It's only $25.00 per person, payable in cash or check only.
Don't be late, as the knowledge-packed seminar commences at 1:00 PM sharp. We'll talk about the latest updates in the company and the fireworks industry, and give you a sneak peek into what you can expect on the 4th of July. Trust us; it's going to be informative and thrilling.
After the seminar, we are going to have a BBQ at the Cerritos Sports Complex, 19900 Bloomfield Ave, Cerritos at 6 PM for operators, helpers, and their immediate family. At 8:30 PM get ready to be blown away by a Spectacular fireworks Display. Make sure you bring your chairs, or blankets to watch the show.

Please RSVP to our office by Monday April 17th and let us know if you will be helping with set up, attending the seminar, and how many will be coming to our BBQ. You will be given wristbands for you and your family for the BBQ at the seminar. We can be reached at (909) 355-8120 or email Margo, mlund@pyrospec.com
Operator Seminar

Date: Saturday, April, 29th, 2023
Showcase set up: 8:00 AM – 12:00 PM

Seminar Time: 1PM– 4:00PM
Lunch break at 12:00 – 1:00
Cost: $25.00
BBQ: We will be bringing back the BBQ this year! After the seminar we will head over to the BBQ.

Display: 8:00PM
Seminar Location: Cerritos Park East, 13234 166th Street in Cerritos, CA 90703
Cost: Free