Pyro 101 – March 4th 2023
Professional Hands on Training For Licensed and Future Pyrotechnic Operators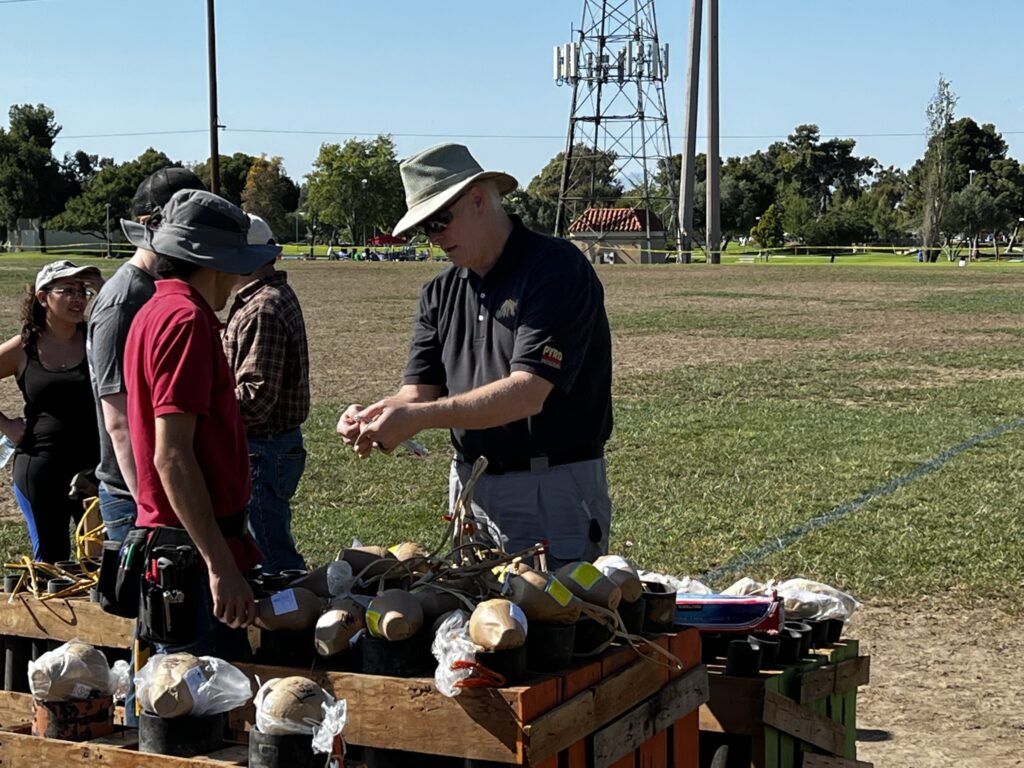 When: March 4th 2023
Where: Pyro Spectaculars headquarters – 3196 N. Locust Ave Rialto, CA
Time: 8:00 AM – 11:00 AM – Roundtable classroom discussion – Explanation of all available firing systems and display setup standards in detail.
11 :20 AM to 1 :00PM —Classroom Instruction – How to use show paperwork and cue sheets for planning a safe and Spectacular show.
3:00PM until we are out of fireworks! Hand Firing, PD Programming, Effect Descriptions and Design Concepts
Please bring personal protection gear (including extreme weather) and necessary tools for set up and teardown.
To register, please provide a minimum of Rank O Certificate of Completion from our online training portal.
**Location directions and admittance credentials to live firing site will be provided during classroom session.
RSVP Margo Lund – mlund@pyrospec.com