In Loving Memory of Shirley Lorraine Souza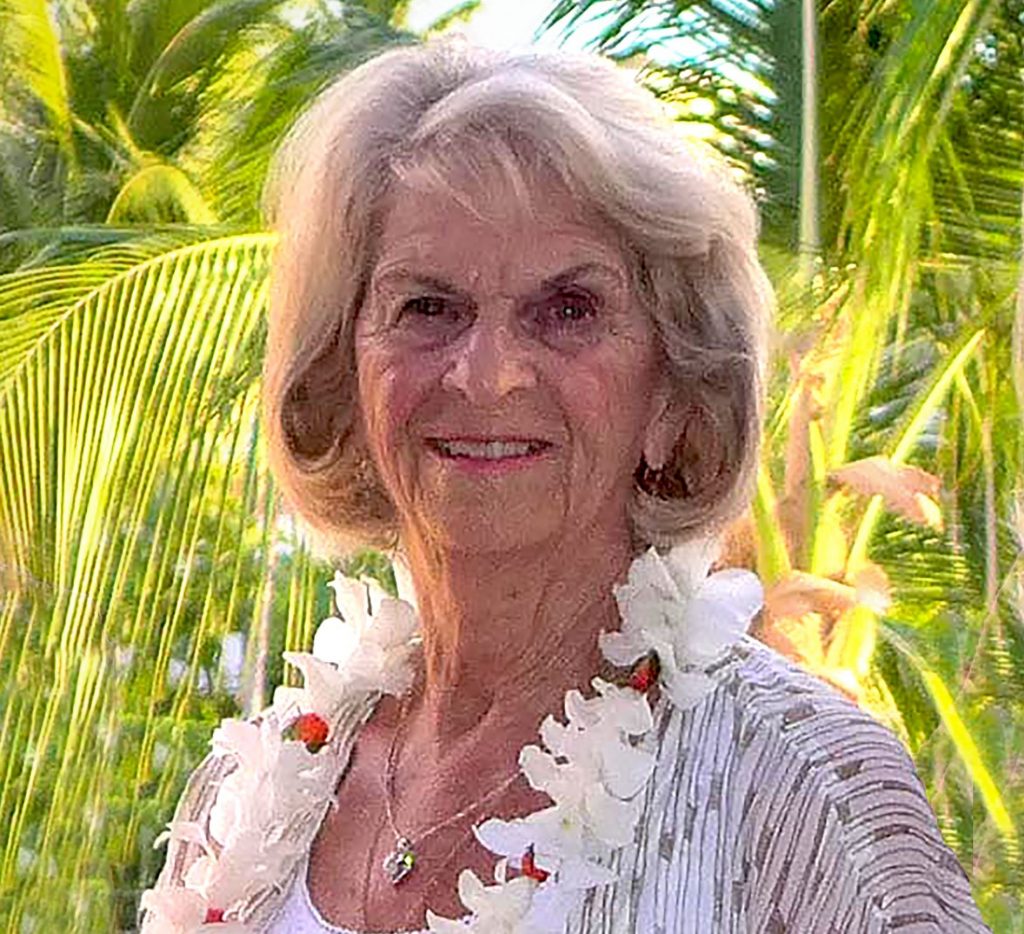 October 18, 1930 - August 15th 2022
Shirley Lorraine Souza, of Claremont, California passed away peacefully in her home on August 15, 2022, after a yearlong battle with cancer.
She was born to the late Joseph and Eileen Perry, October 18, 1930 in Oakland, California. Shirley graduated from Castlemont High School in Oakland in 1948.
Shirley married her high school sweetheart, Robert Anthony Souza, on October 15, 1950. After marriage, Shirley and Robert relocated to Roswell, New Mexico while Robert played baseball for the St. Louis Cardinals organization.
Shirley and Robert moved back to the Bay Area to raise their family James Robert Souza of Laguna Beach (s. Liann Souza), Nancy Eileen Gilfillan (s. Ian Gilfillan) of Rocklin, CA, and Gary Michael Souza (s. Elizabeth Souza) of Chino Hills, CA. She is also survived by eight grandchildren (Paul, Christopher and Richard Souza (James), Matthew and Kevin Gilfillan (Nancy) and Nicholas Lenhart, Kelly and Garrett Souza (Gary).
Shirley was blessed with eleven great-grandchildren and was predeceased by her loving husband in 2013.
Shirley was the matriarch of the Souza Family and their world-acclaimed fireworks company, Pyro Spectaculars by Souza.
Shirley traveled around the world with her husband and family in support of the fireworks industry and Pyro Spectaculars. She often recalled many of the wonderful friends and business acquaintances she connected with around the world from Hong Kong, Australia, Canada and throughout Europe.
In addition to her role in the family business, Shirley was a loving Nana and Great-Nana to her long list of grand descendants. She was blessed to share in many of their accomplishments from college graduations, successful pyrotechnic events, sporting achievements, and traveling with them to many wonderful parts of the world.
Shirley was immensely proud of her family and leaves behind beautiful memories. She loved to spend time with friends and family, garden, and see the world.
Shirley appreciated the arts in many ways throughout her life – enjoying Broadway shows, ice skating as a young girl, painting, and dancing to her
favorite Frank Sinatra tunes. She could always find joy on a white sandy beach in Hawaii.
A mass, at Our Lady of the Assumption Church in Claremont, CA will be held in her honor on Friday, August 26, 2022 at 10:30 am.
On August 29, 2022 Shirley will be entombed next to her deceased husband Robert, at Holy Sepulchre Cemetery in Hayward, CA at 10:00 am. The family is grateful for any kind thoughts and deeds in support of Shirley.
A memorial garden bench commemorating her love for the garden will be installed at SS Peter & Paul Catholic Church in Rocklin, Ca.
The family requests donations to this cause or to the USC Norris Rare Cancer Research Fund by sending contributions via clicking on the links below: