First Ever Live Drone Show ahead of Macy's 4th of July Fireworks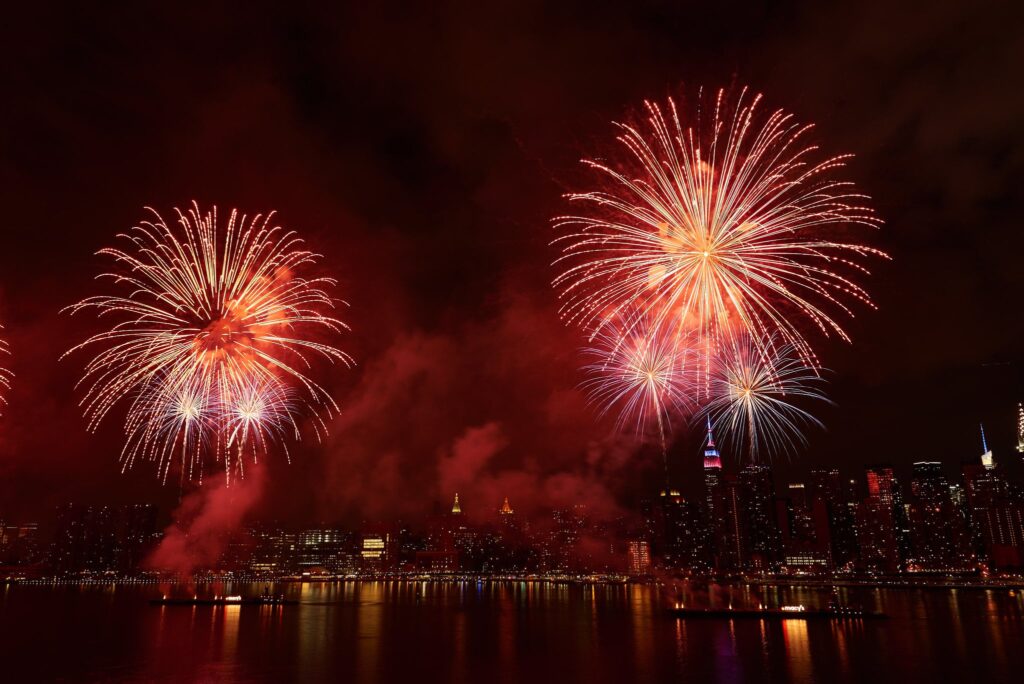 What's brighter than the annual fireworks on 4th of July? A live drone show featuring hundreds of synchronized drones lighting up the sky! For the first time, Macy's, in partnership with the City of New York and in collaboration with Pyro Spectaculars by Souza and Verge Aero, surprised spectators with the first-ever live drone show in NYC ahead of the start of the iconic Macy's 4th of July Fireworks. Millions of Americans had a front-row seat as 500 drone lights extended the musical performance stage, created awe-inspiring shapes above the East River, and introduced the first seconds of the nation's biggest Independence Day celebration.
Millions of Americans attended the Macy's 4th of July fireworks event, and the live drone show was a new and exciting addition to the usual lineup of pyrotechnics. The 500 drones were programmed to perform a coordinated light display, choreographed to music and extending the performance stage live. The drones carried a special effect of light, color, and sound to wow the audience and illuminate the skyline of New York City.
Here's how for anyone wondering how this drone ensemble came to life. The drones were assembled and controlled by Verge Aero, a drone technology company from Texas. The audience was treated to a variety of drone shapes and formations. Some of the most notable images included the American flag, the Macy's logo, and even a 3d statue of liberty.
Macy's drone and fireworks show debut was one for the books, setting a new precedent for live entertainment in the USA. The production was a display of creativity, innovation, and collaboration, highlighting how technology can enhance and amplify traditional live events. It was also a demonstration of the endless possibilities of drones, as they carve a new niche as a tool for entertainment and art. The live drone show was a proud moment for the drone industry, showcasing just how much it can do to bring people together. We can't wait to see what the future holds for live drone performances.