Three-person crew toils all day for L-C Valley's brief evening display
From: The Lewiston Tribune
Published: July 5, 2019
By: Tom Holm
How do 600 to 800 shells fire in time and without a hitch nearly every year during the fireworks show above the Lewiston-Clarkston Valley?
The crew of three men wiring the shells Thursday morning at Clarkston High School's Adams Field reported it's at least a 12-hour job to prime the shells, lay wire and set up for the event.
What lasts about 20 minutes takes a full day to prepare.
Zak King, employed by Pyro Spectaculars from Spokane, running between the mortars, was already slick with sweat by 9 a.m.
"Gotta remember your sunscreen — and to put it on," he said.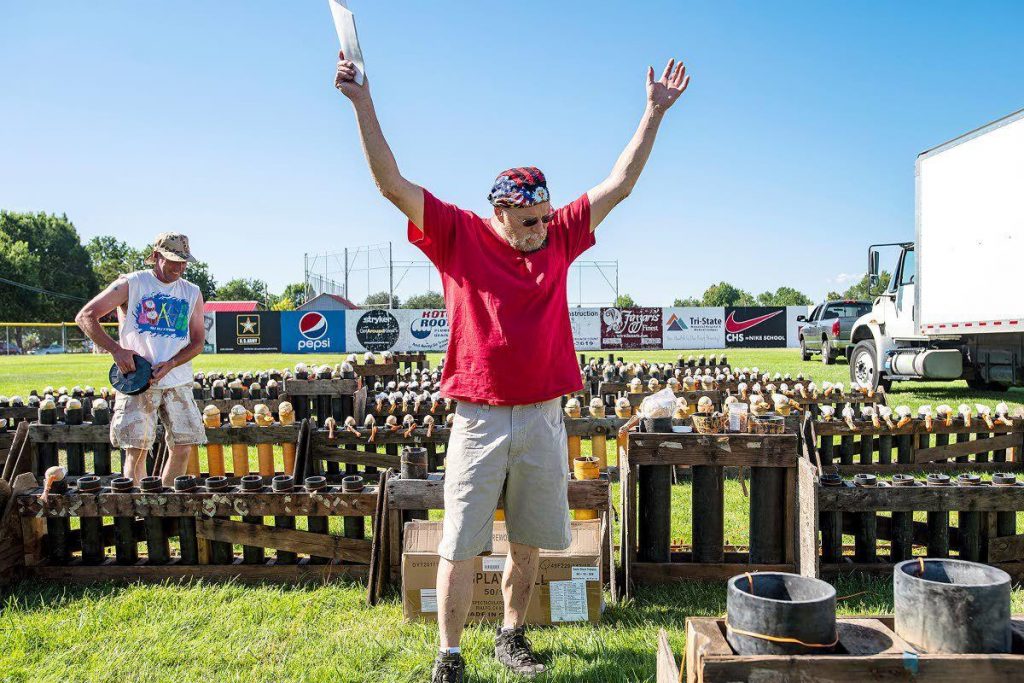 He said once all the wiring is done and ready for the evening show, a panel of diodes is used to trigger the mortars. The wooden box containing the diodes "that looks like the game Operation" has each numbered diode hit with an electrified pen that sends a signal through the wires to fire a line of mortars. Set against a yellow background, the silver diodes count up to 500, but King said 399 cues will be struck, firing the shots. Last year, there were about 360 cues, King said.
If one of the diodes doesn't fire or if it isn't struck with the timed show or just plain skipped, King or one of the other employees will run out to the rows and manually zap the wires, or hit the fuse with a blowtorch.
"We'll wait till the row is cleared before we go in and look or run out there," King said.
The mortars range from about 3 inches in diameter to as much as 6 inches. With attendees sitting right next to the display in the stands at the field, anything larger could be dangerous, King said.
There are absolutely massive mortars as much as 2 feet in diameter that fire a mile up into the sky. But these much more manageable shells still make for a good display.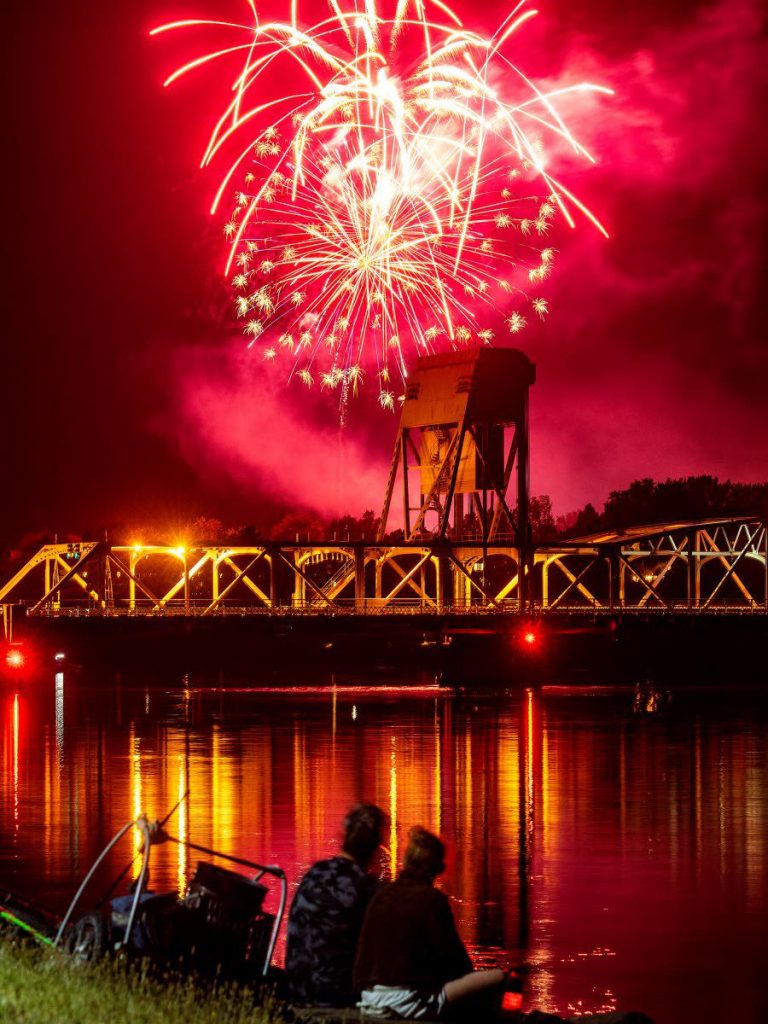 John Sullivan, American Insurance vice president, has been the main sponsor of the show for the past three decades. He said it "takes a village" to fund the show each year. While he is the main sponsor, several auto dealerships, banks and individual donations pay for the production each year.
"We take donations at the gate but you know there's thousands who watch from the hills and levees," Sullivan said.
He said there hasn't been much buy-in as far as donations from the Idaho side of the Snake River. Costs of the fireworks keep going up, and Sullivan wondered if the newly imposed tariffs could affect future shows. The mortars are purchased from China and President Donald Trump's trade battles with the country have led to some steeper prices on imported goods. But Sullivan said fireworks were unaffected this year.
Sullivan said he used to have volunteers put the show together, but after a spent shell fell from the sky during a demonstration and landed in a pile of shells out on the grass and ignited the entire salvo, the show has since been put on by Pyro Spectaculars. Sullivan said anyone interested in keeping the show alive for years to come can donate online at lcvalleyfireworks.org