Pyro Spectacular's has started an Operator Acknowledgement Program. We will be selecting one operator from the company each month and recognize them for their helpfulness, creativity, strength, wisdom, guidance, etc. This month we are happy to announce Mike Knezovich as our honoree.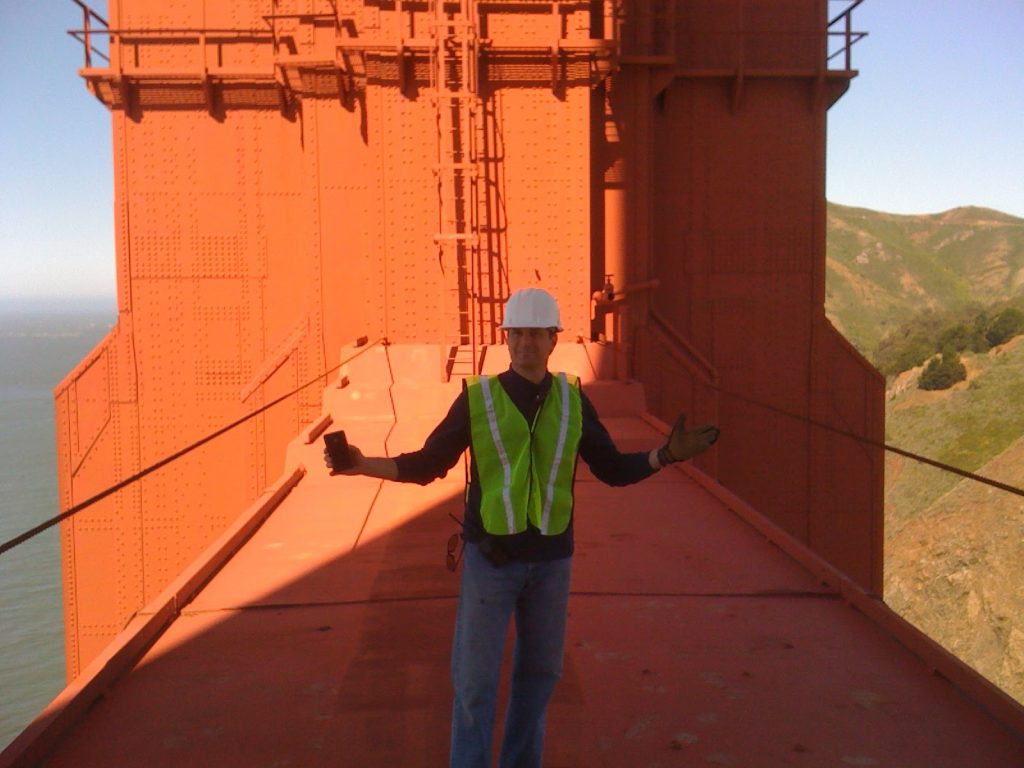 Getting to know Mike Knezovich
Pyro: How did you get into the fireworks industry?
Mike: Probably the earliest inspiration I had to be an operator would be from watching the July 4th fireworks with my family being hand-fired from the beach of Donner Lake in the late 60's.  In fact, it probably had something to do with my brothers, Jim and Jeff, becoming operators before me.  But the real fire started for us when Jim was hired by Red Devil Fireworks to work summers during college.  There, he got to know the Sullivan family (old friends of my parents) and some of the local operators who recruited Jim to work on their displays for a newly named company, Pyro Spectaculars.  Eventually, Jim got his operator license, and this set a path for both younger brothers Jeff and me to follow.
Naturally, I became one of Jim's assistants working on local high school homecoming shows, the nightly State Fair shows and the first ever July 4th Pyro-Musical at Cal Expo in 1982.  I guess I had a pretty unique apprenticeship as in culminated with working on the Super Bowl XIX halftime show in 1985 at Stanford University Stadium.  A few months later, I became licensed and operated my first solo show at Del Campo High School for the Carmichael Chamber of Commerce 4th of July.
Pyro:  How many years have you been working with fireworks? How many years with Pyro Spectaculars?
Mike: I have spent 33 years operating shows for no other display company than Pyro Spectaculars and have developed cherished friendships with the Souza and Gilfillan families.  During that time, I have also enjoyed great friendships with the company staff and the local operators I have worked with that have greatly enhanced my skills through mutual respect and exchange of display experiences.  And, of course, there is my dedicated and professional crew that has been with me for many years and has grown with me from handling small town hand-fired shows to the biggest displays in Northern California.  I think that is what like most about Pyro Spectaculars and what keeps me engaged in the industry.  I know by first hand this is a difficult and competitive business to be in, but I believe the company and its people are genuinely concerned about safety for its staff and independent contractors, product quality, and showmanship.
Pyro: What is your favorite fireworks show memory?
Mike: Pyro Spectaculars has given me many opportunities for very unique experiences over the years, but the two I will always be extremely grateful for would first be for the experience of working on the Opening Ceremonies of the 2002 Winter Olympics in Salt Lake City.  The experience of participating in the show itself was amazing, but I'll never forget how the crew gathered at center ice on the floor of the stadium following the broadcast for high-fives and group hugs.  The other special moment in my career was showtime behind the PD controllers during my first assignment operating the Cal Expo 4th of July 2004, with my co-captain, mentor and brother Jim assisting me and the rest of my family watching from backstage.  In a way, that show completed a circle for me as the student became the teacher.
Want to nominate next month's operator of the month?
Help us recognize outstanding operators in our community