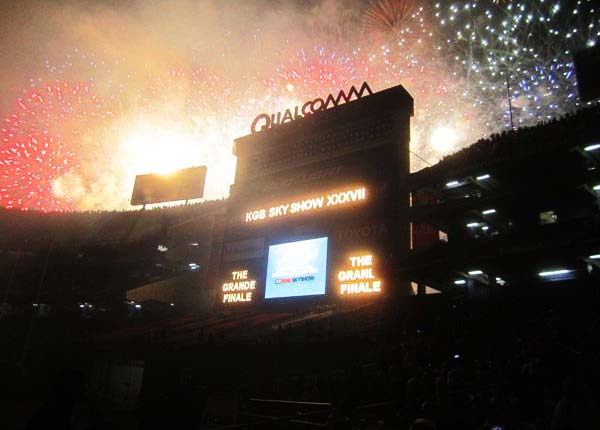 KGB SKY SHOW is the BIGGEST fireworks show West of the Mississippi AND a San Diego tradition that combines an amazing music soundtrack synchronized to the fireworks from all over the world! Don't miss KGB SKY SHOW XXXVIII on Saturday, August 31, 2013 at Qualcomm Stadium.
KGB and Sycuan Casino present: Sky Show XXXVIII on Saturday (8/31) immediately following the SDSU Aztecs season opener vs Eastern Illinois at Qualcomm Stadium! Kickoff is at 5pm and KGB will be broadcasting in the KGB/Aztec Village in section F1 of the parking lot, leading up to the game.
Check out the excitment of last year!