From: Pasadena Now
Published: July 5, 2019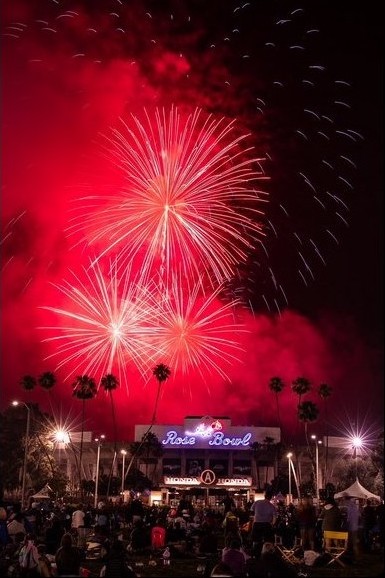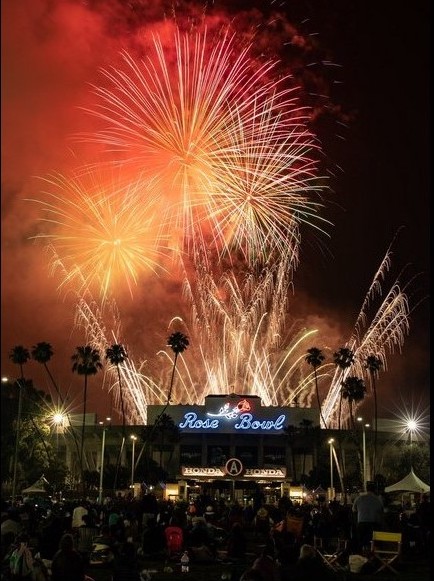 Tens of thousands of spectators both inside the Rose Bowl and in the parking lots and neighborhoods surrounding the stadium enjoyed a spectacular fireworks show as the 93rd AmericaFest put on SoCal's largest such extravaganza Thursday night.
For the 17,063 people inside the stadium the show had a decidedly Disney feel as the music and pyrotechnics were Lion King-themed.
"I would say it's a good combination of wholesome fun between Disney and 4th of July fireworks Americana," said Paul Souza, the fifth generation of the fireworks family which operates the event. "It's a nice juxtaposition of the two ideas to create an overall production that is family friendly and very entertaining, clean and safe."
The crowds seemed to be thrilled, oohing and ahhhing as the 2 and ½ tons of explosives whooshed and boomed. The show is billed as the largest fireworks show west of the Mississippi.
On Tuesday, Pasadena firefighters doused the hillsides near the Rose Bowl with eight tons of the fire retardant Phos-Chek in a preventive measure, just in case any of the AmericaFest pyrotechnics — or those of any illegal reveler — ignited dry brush. There were no such fires reported in the Arroyo.
Earlier in the day, a City inspector and Fire Dept. crews examined the Rose Bowl stadium to make sure the structure was unaffected by the Thursday 6.4 magnitude earthquake which struck Ridgecrest, Calif., but was felt in Pasadena.