Out with 2012 and in with 2013!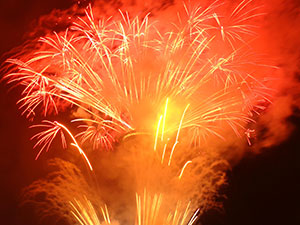 The good people over at http://king5.com put together a fantastic video of the fireworks show on New Year's Eve at the Seattle Space Needle. If you get a moment, definitely check it out.
The playlist for the show included:
Modest Mouse – The World at Large
Queensryche – Silent Lucidity
Elvis Presley – Burning Love
Brandi Carlile – The Story
U2-Bone & Mary J. Blige – One
Dave Matthews – Ants Marching
Beethoven Symphony #9 – Ode to Joy Remix (Gerald Schwarz – Seattle Symphony Orchestra)
Video of the 2012 New Year's Eve Fireworks Show at the Seattle Space Needle

---
FROM: http://goo.gl/T12RN
This video was filmed and produced by http://king5.com.